ATLANTA, Ga -- Delta Air Lines canceled approximately 275 more flights on Saturday, as the Atlanta-based airline continues to recover from a round of storms that has already resulted in 3,000 cancelations nationwide.
Extremely long lines were seen throughout Hartsfield-Jackson Atlanta International Airport on Saturday morning, days after severe storms forced a ground stop at the hub.
For Delta, these have been some of the worst days since the airline was forced to shut down in August 2016 because of serious computer issues.
"Delta's operation continues to recover as airline teams work around the clock to return flights to normal following the disruption from severe storms in the Southeastern U.S. and East Coast this week," the airline said in a Saturday morning statement. "We have apologized for the disruption and continued difficulty reaccommodating those whose travel had been affected by the lingering impact of this week's storms, which hampered the airline's busiest hub in Atlanta."
PHOTOS: Delta travelers stranded in Atlanta
PHOTOS: Hundreds of Delta travelers stranded in Atlanta
Passengers were stranded at the airport, Thursday, after severe storms rolled through Georgia on Wednesday causing hundreds of flight cancelations.
RELATED: Delta post-storm cancelations, delays continue to mount; frustrated passengers
On Wednesday, the Federal Aviation Administration (FAA) implemented a ground stop for all inbound and outbound flights. The ground stop was lifted around 1:40 p.m. but not before causing more delays and canceled flights.
The cancelations have forced hundreds of passengers to stand in line for hours to rebook flights while an equal number waited in hours-long lines to retrieve checked baggage. Others called the Delta customer service reservations lines and were on hold for hours before agents could answer.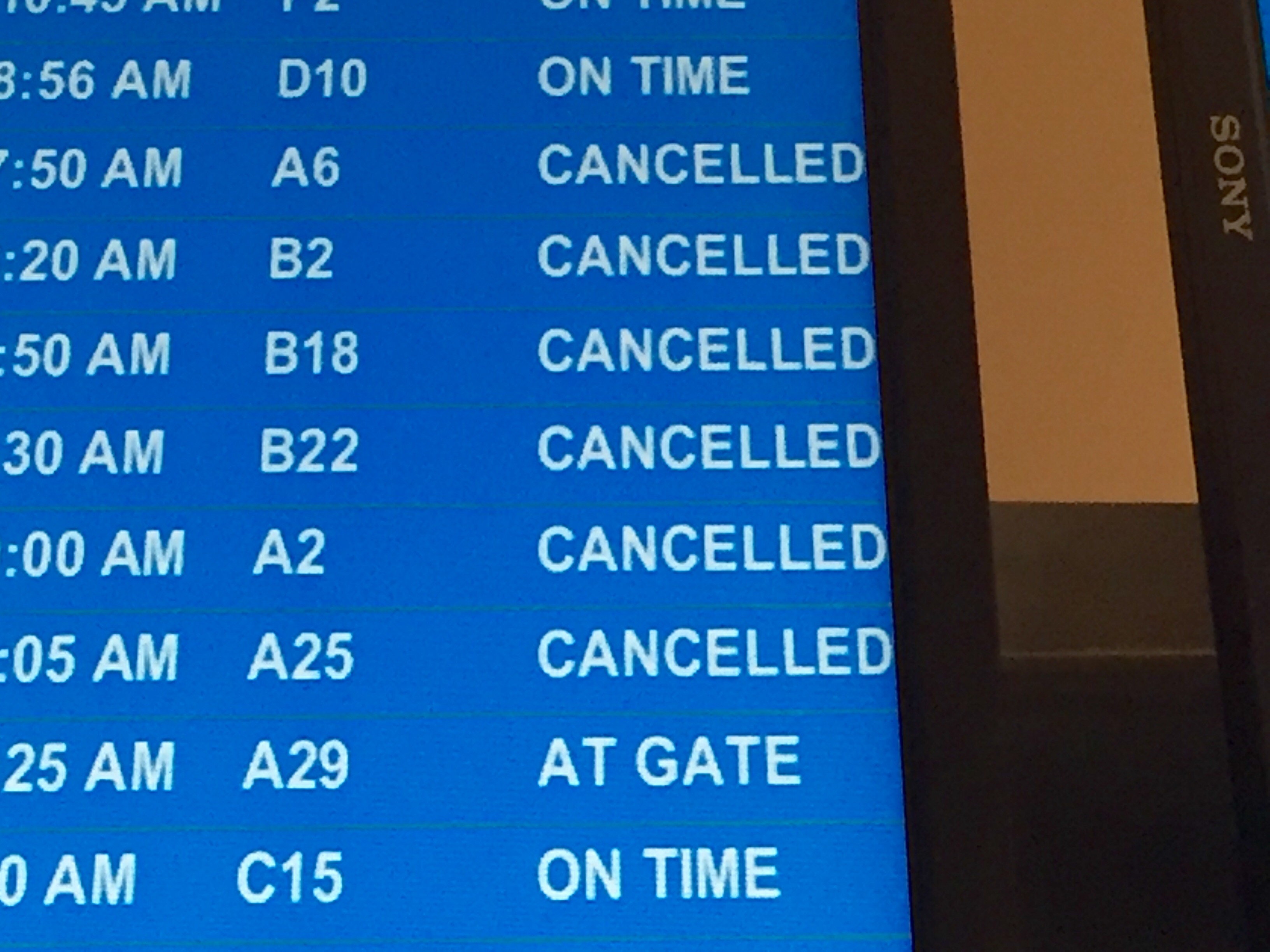 According to FlightAware.com, there were 1,009 cancelations on Wednesday at Hartsfield-Jackson. On Thursday, there were reportedly 912 cancelations.