Delta has cancelled four flights so far Monday morning as it works to get back on track after severe weather prompted a system disruption.
Thousands of flights were cancelled over a six day period leaving passengers stranded in Atlanta and elsewhere as the company recovers from its biggest scheduling crisis since its 2016 computer malfunction.
In an updated statement released online Sunday, Delta said:
"Delta operations are stabilizing Sunday. Unfortunately, availability of flight crews to operate within federally mandated crew rest and duty day guidelines following last week's disruption are still prompting some additional cancellations and delays.

We know this is extremely frustrating for our customers and we apologize for that. Delta teams continue to work around the clock to fully reset our operation and keep customers informed.
Delta has canceled approximately 150 flights today though more are possible. Customers should check Delta.com and the Fly Delta Mobile App for updates on flight status. A travel waiver has been extended through the weekend to help customers rebook without change fees if travel plans are flexible."
PHOTOS | Delta problems persist after "Perfect Storm" causes system disruption
Delta problems persist after "Perfect Storm" causes system disruption
Signs of the delays and cancellations were seen in the overflowing luggage sitting and waiting at Delta's baggage claim at Hartsfield-Jackson International Airport early Monday morning. A combination of severe weather that grounded flights last week, the availability of flight crews and customer service staffing all played a part in the disruption.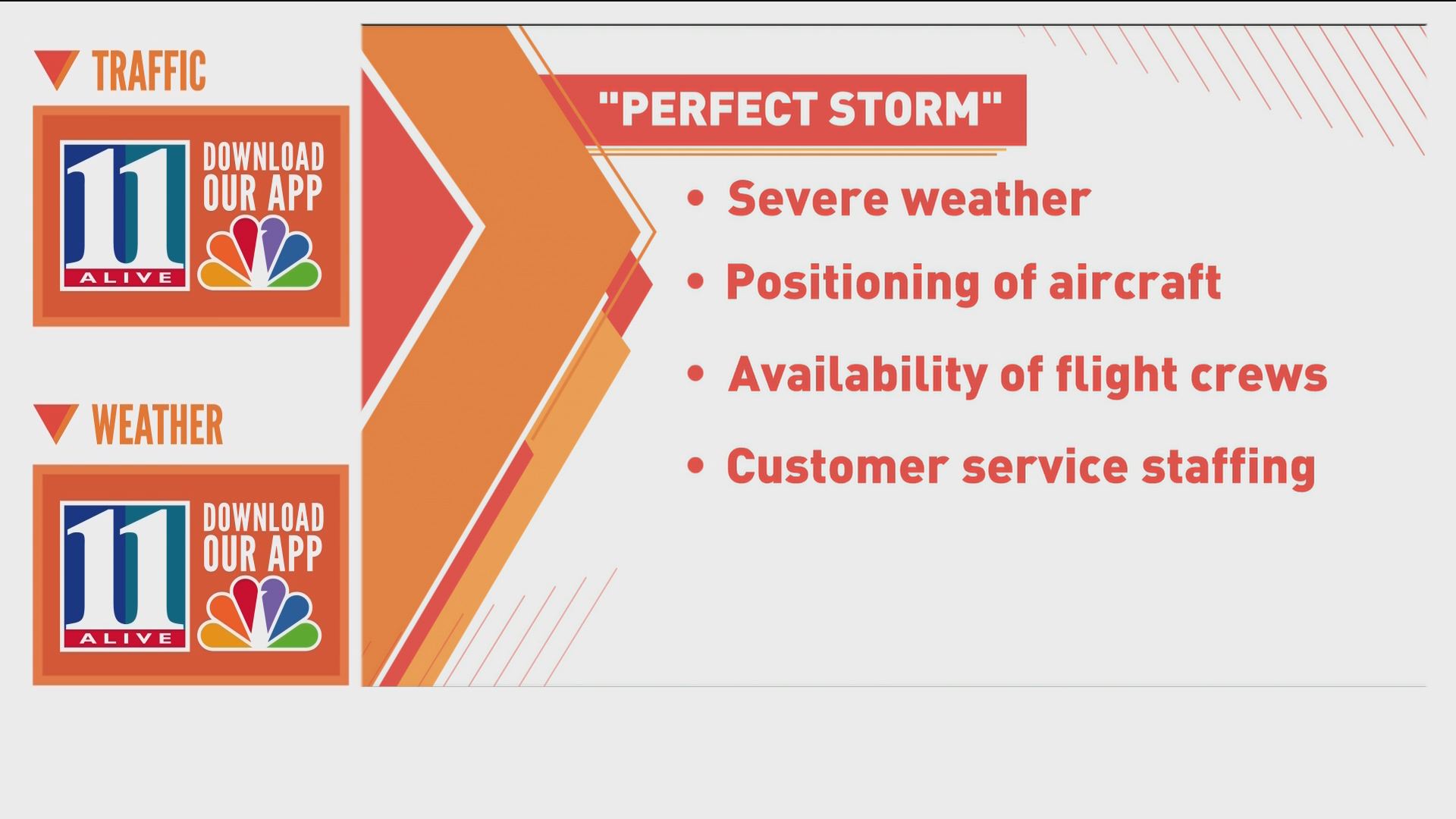 Overall, Delta has cancelled more than 3,500 flights since Wednesday affecting 550,000 passengers. 1,500 of those flights affected Atlanta's airport.