LAWRENCEVILLE, Ga. -- Unattended food was the cause of a duplex fire in Gwinnett County Thursday morning, according to the Gwinnett County Fire Department.
Gwinnett County firefighters were called to the 200 block of Forest Place SW. According to officials, an occupant was in the home cooking and left the kitchen for a brief moment. When they returned, the room was filled with smoke and flames. The occupant was able to escape and call for help.
Firefighters arrived to find the room consumed with flames. They were able to quickly contain the fire from spreading to the adjoining unit.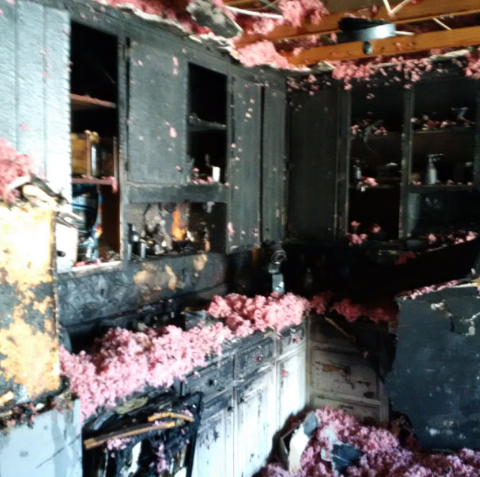 The fire appears accidental and was sparked by the food left unattended on the stove. The flames caused extensive damage to the kitchen and dining room. There was smoke and heat damage throughout the original unit.
Occupants in both units were displaced due to the damage and because power had to be cut to the entire building. The American Red Cross was contacted to provide temporary assistance.