EAST POINT, Ga. -- Newly-released surveillance video from the East Point Police Department appears to show a suspect and his victim just moments before police said she was beaten and raped at the end of last month.
The alleged attack happened on Feb. 23 at the abandoned Washington Circle apartment complex, officials said.
According to a detective, the woman got off a near-by MARTA bus stop in East Point where she encountered the man. She told police she asked the suspect for directions after telling him she was lost. He allegedly told her he knew a shortcut; that's when police said he led her through a wooded area to the abandoned complex where he raped and beat her.
Investigators are now hopeful that the grainy video will help them catch the suspect seen in this sketch.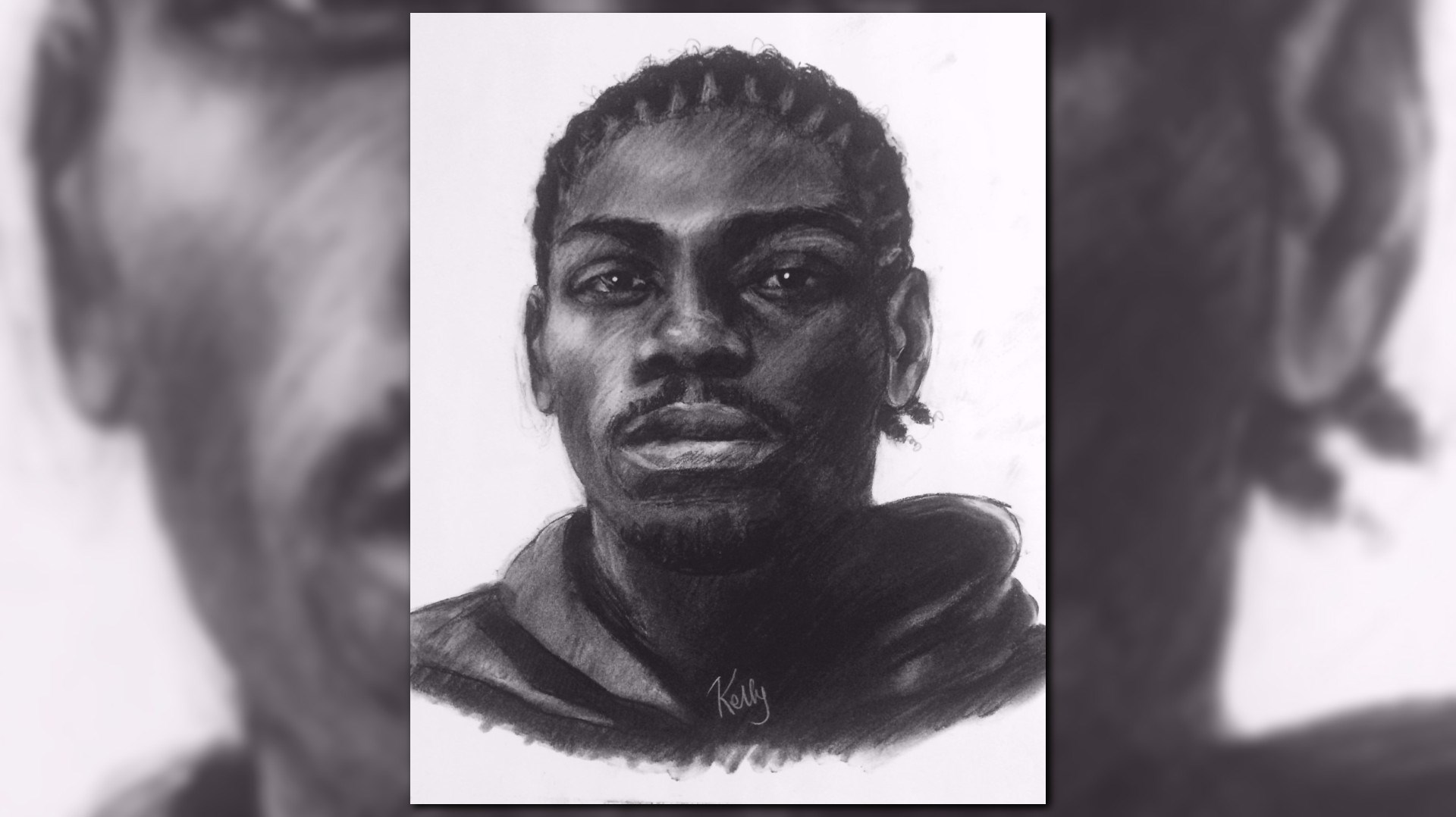 "I'm hoping someone will recognize him by his stature, by the way that he walks or maybe that they're familiar with him from the area," said East Point Police Detective Ebony Johnson.
11Alive's Chris Hopper was in East Point Friday night where residents, concerned the suspect may strike again, met with the police chief. Authorities tried to calm residents' worries and let them know they're on the hunt. But even after the meeting, Yaslyn Russell said she's still in fear.
"When you in your neighborhood, you want to feel safe," Russell told 11Alive. "It's just the fact that it could have been one of us."
East Point Police believe the suspect may be homeless, but local to the city. Some neighbors think they've seen him before, and now they're working with police to bring him to justice.
"It make us become more watchful and vigilant," said Cedric Terrell. "I think that's what the community in every area of town needs to do is be more vigilant."
Crime Stoppers is offering a $2,000 reward for information leading to an arrest. If anyone knows anything about this case, they're asked to call Crime Stoppers or East Point Police.