Peach County Sheriff's Sgt. Patrick Sondron, 41, was laid to rest Thursday.
About 1,500 people packed into Southside Baptist Church in Warner Robins to say farewell to the deputy who was shot to death Sunday responding to a call in Byron.
The service began with a prayer from the fallen deputy's friend and former partner, Pastor Tim Sizemore of Macon.
Sizemore, who was Sondron's partner at the Byron Police Department, read a letter that Sondron's son, Ethan, wrote to his father titled, "The Greatest Man I know."
After reading the letter from Sondron's son, Sizemore read a letter Sondron's wife, Melissa, wrote to her husband titled, "To the Love of My Life."
Peach County Sheriff's Terry Deese talked about Sondron's technical skills saying he's a major reason why the department has computers in all of the squad cars.
Deese said Sondron was their "go to guy."
Peach County Sheriff's Chaplain Brian Stewart gave the audience a word of caution on his message before he started preaching.
"This will be unlike any funeral message I've ever preached," he said. "In most settings it would be unacceptable, but speaking to a group of law enforcement officers, it's necessary. It's needed."
Stewart then preached about the need "to do battle."
WATCH Chaplain Stewart: "There is an enemy. There is a devil."
PHOTOS: Peach County Sheriff's Sgt. Patrick Sondron laid to rest
Peach County Sgt. Patrick Sondron funeral.
Peach County Sgt. Patrick Sondron funeral.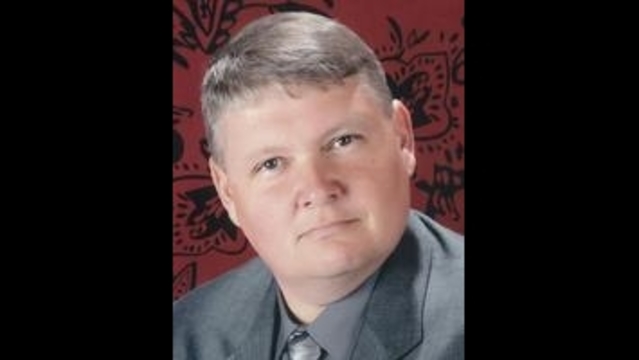 The following is Sondron's obituary from McCullough Funeral Home's website.
Patrick was born on July 21, 1975 in Miami, Florida to Michael and Patricia Sondron. After graduation from high school, he enlisted in the United States Air Force. After honorably serving his country, Patrick chose a career in law enforcement where he continued his service to others. Patrick joined the Fort Valley Police Department in 1999, later transferring to the Byron Police Department before finding his home with the Peach County Sherriff's Office 13 years ago. He held the rank of Sergeant assigned to the Patrol Division and he was also a member of the SWAT team. Patrick had a pilot's license; he enjoyed flying and driving charter buses for C&H. He loved cars, especially Dodge Challengers, was an enthusiastic die cast collector, and enjoyed going on cruises. Patrick was a dedicated public servant, a respected partner to others in law enforcement and was known to be kind and level-headed. A well-loved friend to many, he was described as a true ambassador for Peach County. Above all else, he was a devoted husband and father who loved spending time with the family he adored.
In addition to his parents, his memory will forever be treasured by his loving wife, Melissa Marie Sondron and three children, Skylor Jacob Sondron, Ethan Lewis McCoy Ward, and Sierra Rose D'Anne Ward, all of Warner Robins.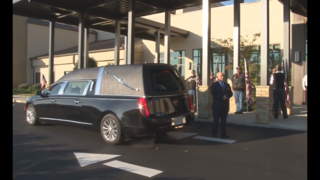 VIDEO: Mother of slain Peach deputy talks about son's life
Sondron was shot to death Sunday while responding to a call in Byron for feuding neighbors.
Deputy Daryl Smallwood was also shot. After being put on life support, he died Tuesday in a Macon hospital.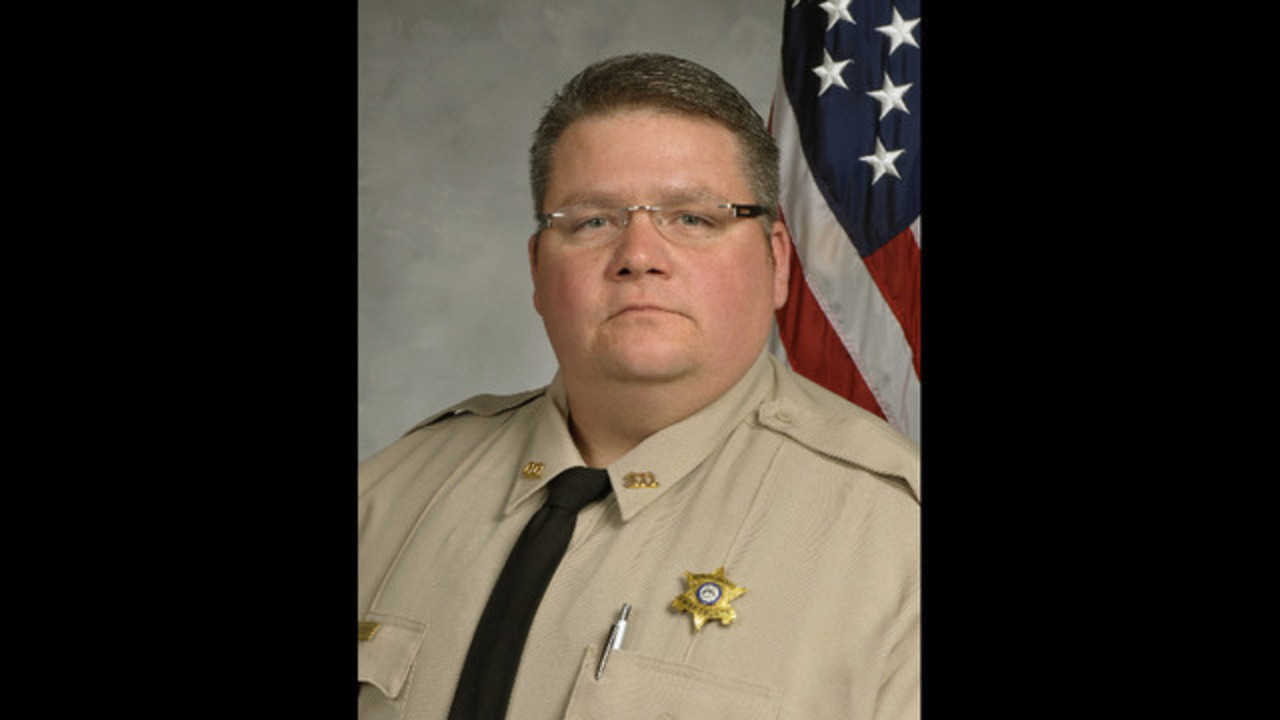 RELATED: GBI: Byron suspect in Peach deputy's death fired more than 50 shots
Suspected shooter, Ralph Elrod Jr., is recovering at Medical Center-Navicent Health. He was shot in the abdomen during the shoot out, according to the GBI. He's charged with murder and aggravated assault.
Deputy Smallwood's service will be held Saturday at the Byron City Auditorium. The exact times are still being determined.
Officer shot, taken to Macon hospital
VIDEO: Peach County Sheriff Terry Deese talks deputy shootings