A man and a woman are accused of stealing credit card information and using it to buy things.
Tiffany Webb, 23, and Ricardo Montanez Blalock, 26, were arrested for multiple charges including financial identity fraud and possession of tools for the commission of a crime.
Gwinnett County Police were working on a credit card skimming operation out of the Studio Movie Grill located at 3850 Venture Drive, Duluth, Ga.
Webb and Blalock are accused of conducting an elaborate scam that included credit card theft and subsequent use of those cards. Webb revealed to police that she worked as a server at the movie theater and would take her customers' credit card information and give it to Blalock at the end of her shift.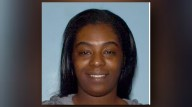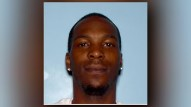 In return for the credit card information, Blalock would pay Webb $1000 in cash every week. Investigators believe the they have been working this scam since May and have been charging purchases at mostly gas stations and family dollar stores.
Detectives found a mini DX3 portable magnetic stripe card reader. This credit card reader is the smallest on the market. It is able to store up to 8000 ATM card numbers.
Gwinnett Co. PD have received eight complaints related to this incident but according to the managers at the business, both Webb and Blalock had access to hundreds of ATM cards.
Melissa Maute was one of those people who said her information was stolen. She went to the movie theater in July. Days later, Maute's credit card company called days later about two suspicious charges.
"I said that is not me. Please go ahead cancel whatever you have to cancel. It is not me," she told 11Alive's Joe Henke. "You go to these places for fun. You don't think you're going to encounter something like this."
Maute's friend said she also had her credit card number stolen. In a statement, a spokesperson for the Studio Movie Grill wrote:
"When SMG was made aware of the issue, we took immediate action, involved local law enforcement and appropriate action was taken leading to an arrest. We will continue to monitor the situation very closely."
Police are suggesting that any patrons who visited this movie theater in the past three months should contact their bank and ask them to issue them a new ATM card number.
If anyone has nay information to share in this case, they are asked to please call the GCPD detectives at 770-513-5300. If you wish to remain anonymous, you can also contact Crime Stoppers at 404-577- TIPS (8477) or visit crimestoppersatlanta.org.