ATLANTA – A 29-year-old father of four who was returning home from a birthday movie outing was shot to death early Sunday morning.
Deante Benton was shot to death outside 2086 Bent Creek Way in southwest Atlanta around 2:40 am.
Another man, 57, was shot in the incident and was taken to Grady Hospital.
A sister of the deceased man's girlfriend told 11Alive that the victim is a father of four children.
The woman said the father had just gotten home from seeing a movie when someone pulled up and shot him and the other man. He had celebrated his 29th birthday on Saturday.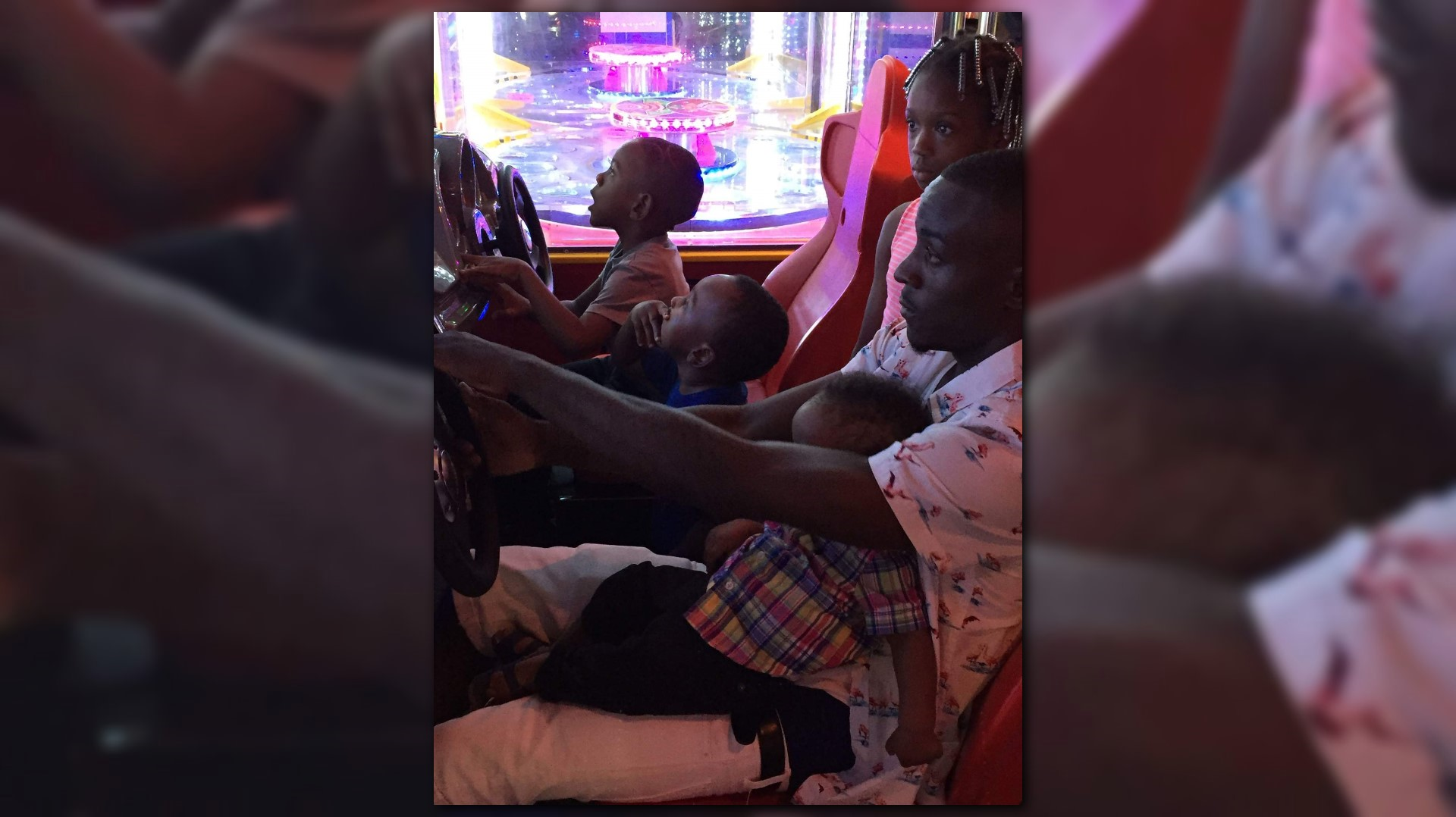 Police said the shooting stemmed from a verbal altercation.
Police do not have a description of the shooter at this time, but said the community is cooperating in their investigation.
A CALL FOR HELP
On Thursday night, Family told 11Alive that they are having trouble affording funeral expenses. They're asking people to call the funeral home donate money toward their expenses.
The family does not have a GoFundMe page, and are instead asking for donations to give directly to the funeral home.
Willie Watkins Funeral Home
404-758-1731
1003 Ralph David Abernathy Blvd.
Atlanta, Ga. 30310
Funeral Details:
Monday, July 24
1 p.m.
True Light Baptist Church
47 Anderson Ave. SW
Atlanta, Ga. 30314
PHOTOS: Father of 4 shot to death in SW Atlanta
PHOTOS: Father of 4 shot to death in SW Atlanta
Deante Benton,29, was shot to death early Sunday morning. ALL IMAGES COURTESY OF FAMILY
Deante Benton,29, was shot to death early Sunday morning. ALL IMAGES COURTESY OF FAMILY