DECATUR, Ga. – Barbed wire, overgrown weeds and raggedy chain-link fences.
These are the sights residents in a Decatur neighborhood said they have to deal with on a regular basis. And now, they're demanding the county tear down a longtime eyesore they said is leading to a rise in crime, squatters and – now – gunfire.
Just beyond the woods of Arron King's street sit the old Blue Sky Condominiums – abandoned for years and said to be filled with squatters.
Neighbors said crime has been getting worse, but King said the last straw came last night when shots rang out.
"It sounded like small caliber handguns and there was pauses, so it was almost as if they were passing the gun between multiple people almost like an impromptu shooting range," King told 11Alive's Duffie Dixon.
One bullet hit a neighbor's house, shattering the glass on his door.
"It could have hit a family, could have hit anybody," King said. "Could have hit my fiancé, my dog, me. Someone could have gotten killed."
While on the property, 11Alive's reporters found numerous breaches in the old chain-link fence and saw at least three people inside walking from one building to another.
Photos | Neighborhood eyesore drawing crime, squatters
Photos: Neighborhood eyesore drawing crime, squatters
The Midway Woods Neighborhood Association launched an online petition asking the DeKalb County Commission to demolish the complex and seek the public's input on what the land should be used for.
King shared a long chain of emails he's sent to DeKalb County Code Enforcement trying to get something done about the property. In one email, someone suggested he request a meeting with the Community Development Department because they had a "game plan" in place – but that was back in January.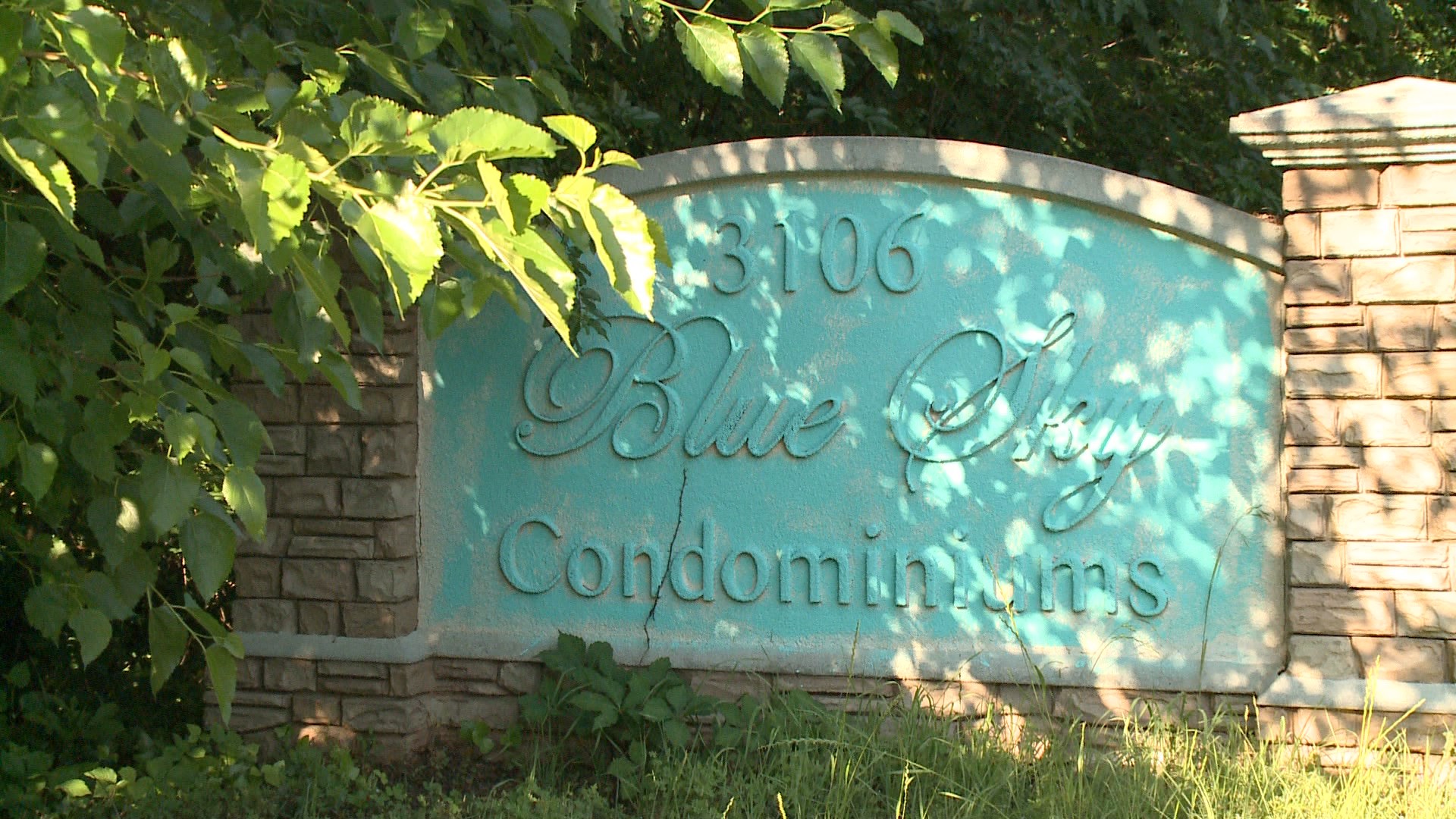 11Alive found that the FBI named the Blue Sky Condos as part of a major mortgage fraud scheme in 2009. Federal officials said that gutted the $3 million complex.
But whatever the reason for its downfall, King and neighbors said they want it secured, cleaned up and cleared out. Not just for their sake, but for the people who might think it's a safe place to live.
"That place is totally unlivable. (There's) Black mold, trees," King said. "I've heard there's families in there. I haven't seen them myself, but their health is a big concern of mine, too. I don't want – they're my neighbors, too. I don't want them to be hurt or sick."
11Alive is still trying to get to the bottom of who owns the property. We've reached out to the two commissioners who represent that area to ask about the status of the complex.