ATLANTA -- Residents of the Westview neighborhood are venting after they accused the city of wasting resources to tear down parts of a bike path that's only about a year old.
About a dozen city workers were out on the Westview Bike Path, Thursday, tearing up markers and ripping up asphalt for the path. But no one in the community understands why.
"It looks like two front teeth missing from a really nice smile. In our community," Shawn Walton told 11Alive.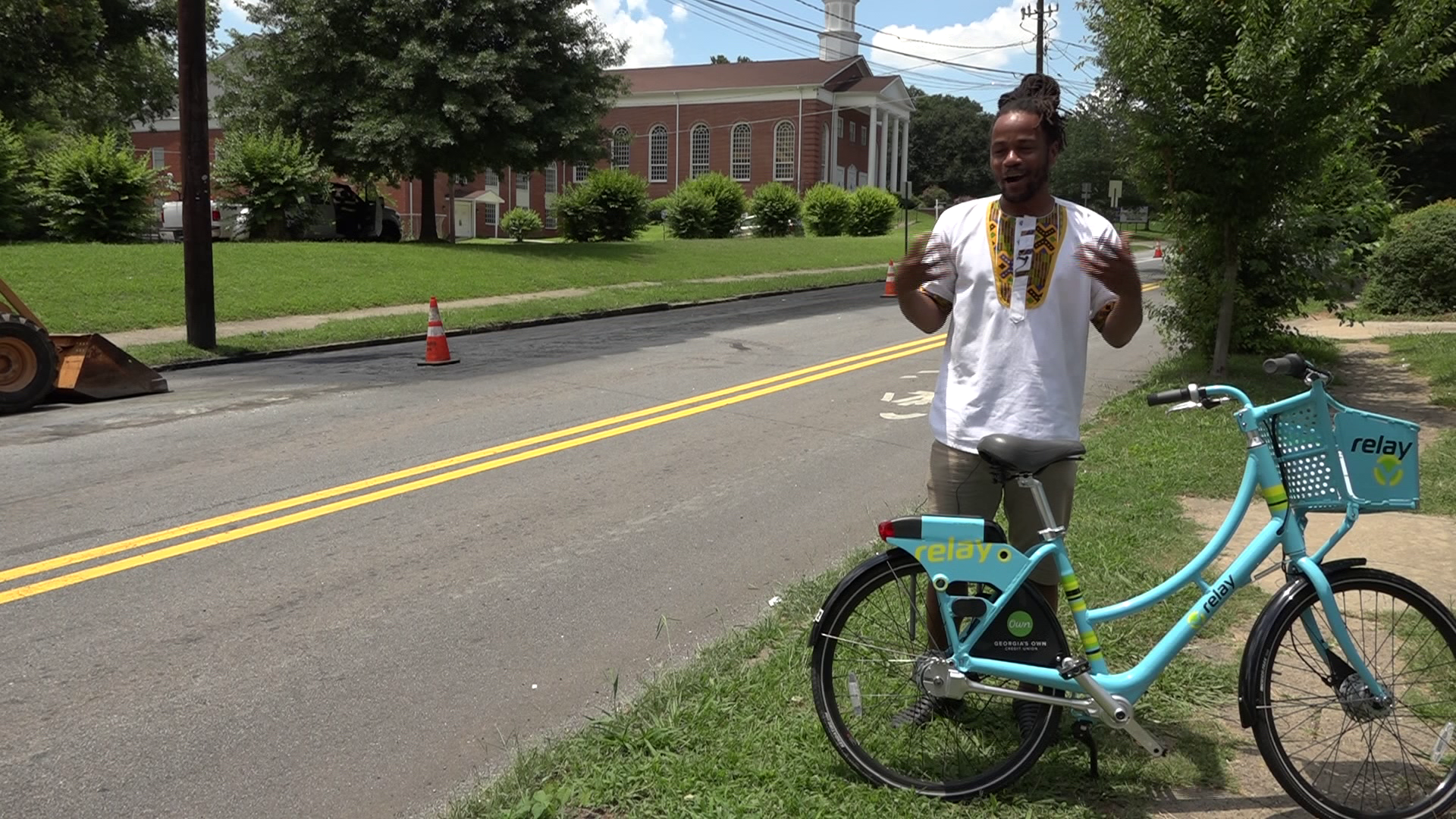 Walton is a regular cyclist and said he's upset to see a block of the path torn out in his neighborhood.
"(It's) A mess, a mess," he said. "I don't know what's happening."
According to the Atlanta Bike Coalition, the group fought to get the path built for eight years. It connects the Westview neighborhood to the Beltline.
The group said since it's been in place, they've seen accidents decrease by 35 percent in one year. According to accident data for Westview Drive, there were 15 accidents between March 2015 to February 2016, before the lanes were installed. Eleven of those accidents resulted in injuries.
Between March 2016 and February 2017, there were only eight accidents, only three of which resulted in injury.
"A cycle path is supposed to provide safe passage, protected passage from one place to another, and we don't know what this is," Walton said, frustrated. "We don't even know what this is!"
Residents of the Westview neighborhood call the move a waste of taxpayer money -- removing pieces of a project that's still new.
11Alive's Kaitlyn Ross filed an open records request with the City of Atlanta to ask what the plans were for the area and why the removed the barriers and striping. She also asked how much it cost the city to install the bike lane a year ago and how much its costing to rip it up now -- they had not responded to those questions at the time of publication.
PHOTOS | Pieces of bike path ripped up (story continues after the gallery)
Photos: Pieces of bike path ripped up
Meanwhile, residents like Walton feel that all the time and money could be used to make the community safer, not tearing something down that works and alienating the community.
"It's stupid," he said. "We're wasting money right now! What are we doing?"