GRIFFIN, Ga. -- Georgia voters will decide Tuesday whether to turn over the agency that polices the state's judges to the general assembly.
But the 11Alive Investigators learned one of the referendum's sponsors is a disgraced former judge. Now Chief Investigator Brendan Keefe has obtained the phone recordings of that same state legislator and former judge who helped keep a Spalding County Sheriff's Office sex scandal secret.
RELATED | Disgraced former Ga. judge behind push to abolish judicial watchdog group
Attorney Johnnie Caldwell used to be Judge Johnnie Caldwell. He resigned from the bench amid his own sex scandal. The allegations that took him down were contained in a transcript that mysteriously vanished inside his old courthouse – testimony that the judge asked a female attorney to show her genitals to get court orders signed.
That missing document was suddenly rediscovered years later when the 11Alive Investigators repeatedly pressed court reporters and clerks about its disappearance.
11Alive was finally able to obtain the phone recordings, which show the Spalding County Sheriff's Office didn't just want to keep its internal investigation a secret – they wanted to keep the former judge's involvement quiet too.
TRANSCRIPTS | Public servants tried to keep a sex scandal secret
In a 300-page internal affairs investigation sealed by the Sheriff's office, the report concluded Capt. David Gibson sexually harassed and assaulted several women inside the sheriff's office for years. Gibson is currently awaiting trial on a multiple count indictment.
But when Gibson was booked, he didn't take the average criminal's mug shot. That's a sheet draped over his police uniform…A literal cover up.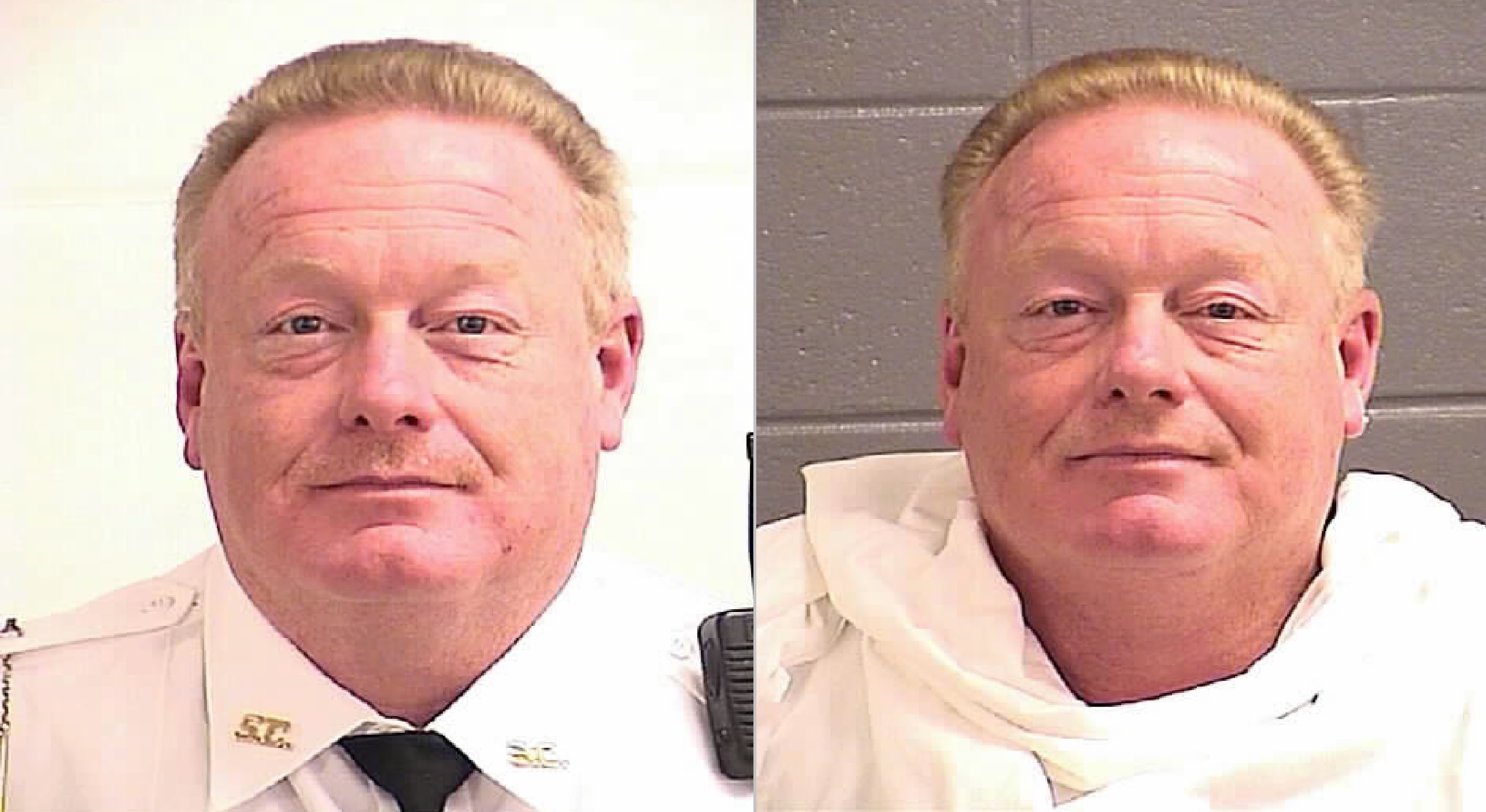 So why should you care?
State Rep. Caldwell may have been working with other public servants to keep the public from seeing a sex assault case inside a public agency. If the government can decide what documents the public is not allowed to see, then the powerful can stay in power, and you, the voter, may never know what secrets they could be hiding.
When contacted, Caldwell told the 11Alive Investigators he tried to stop the release of public records "as a practicing attorney, not as a state representative. Nor did my position as a representative have anything to do with the matter."
Caldwell decided to sue the sheriff, in order to help his captain's sex scandal from getting out. A judge signed the order, forcing the sheriff to do what he already wanted to do. But the internal investigation got out anyway because other agencies had it, and the court order applied only to the sheriff.
Rep. Caldwell is running unopposed Tuesday – but also on the ballot is the referendum he co-sponsored to let the former judge and his fellow lawmakers take over the judicial qualifications commission that caught him.