KENNESAW, Ga. -- A series of unfortunate events ended, Thursday, with an SUV embedded into the side of a Kennesaw convenience store.
The incident happened around noon at the Big Shanty Superette store in the 2700 block of South Main Street. Kennesaw police spokesperson Scott Luther told 11Alive that a 29-year-old woman apparently did not place her car in park or turn off the ignition before exiting.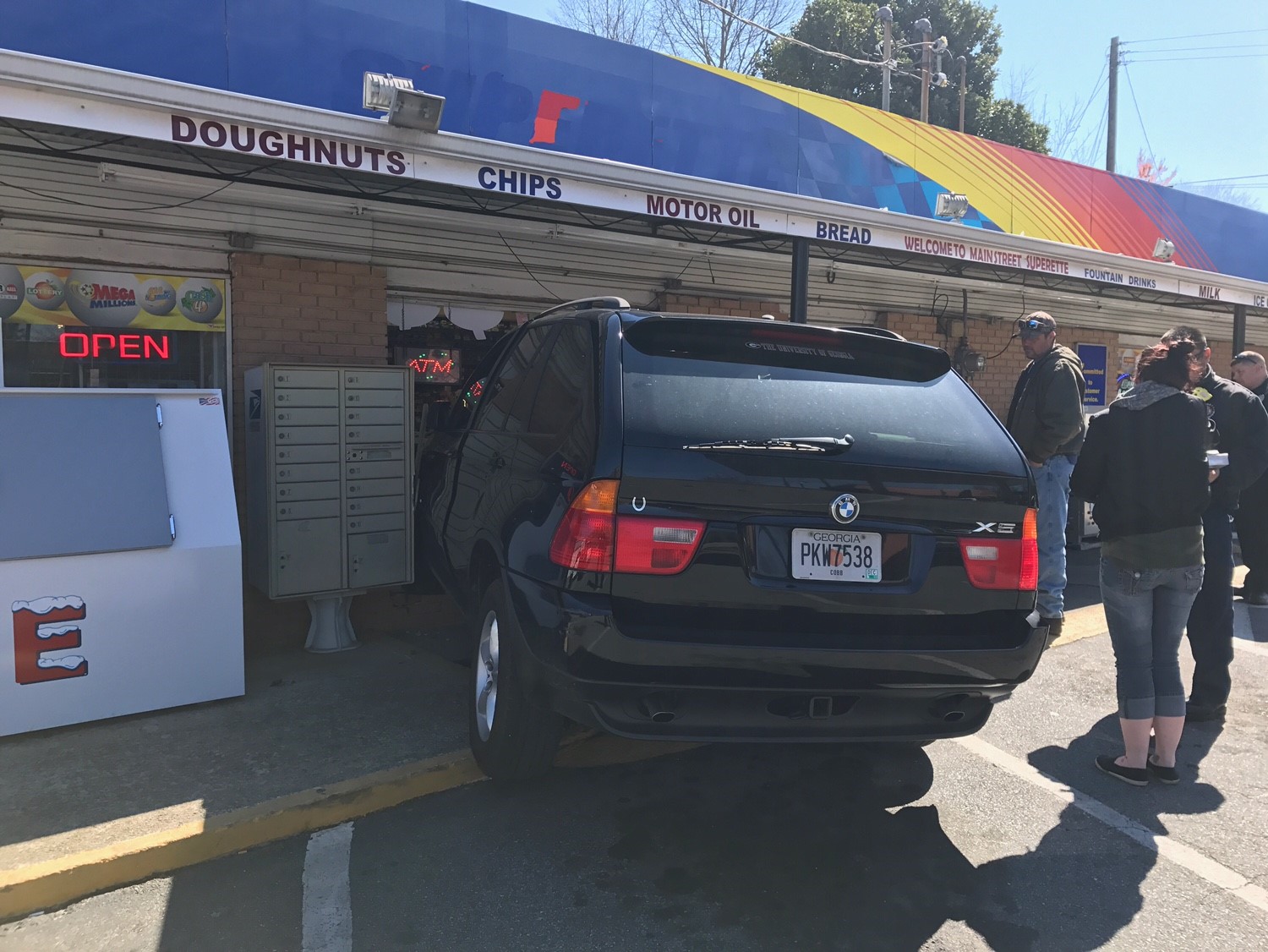 She soon realized the error as it began to roll forward toward the store. Police believe she tried to correct the error by jumping back in the vehicle and pushing what she thought was the brake. Unfortunately, it appears that she instead hit the accelerator driving the SUV directly into teh side of the store.
Police said there were no injuries and minimal damage to the SUV but the accident did shatter a window of the shop and scatter merchandise.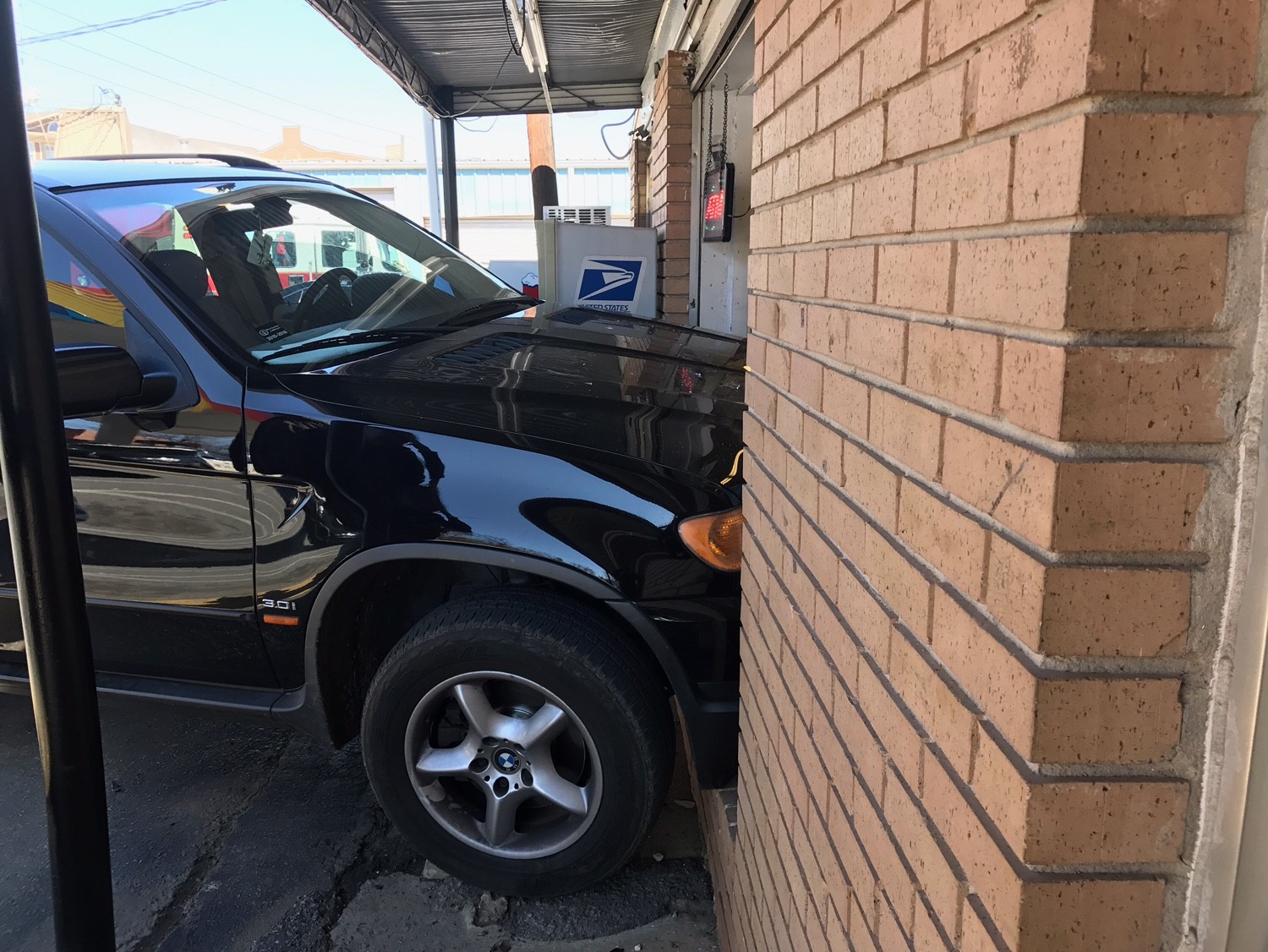 Other news: