Gwinnett County Police are searching for Viet Dam, 20, of Chamblee, who is wanted for stabbing a man 17 times during a fight behind Paradise Karaoke.
On Oct. 9, at 3 a.m., police responded to a call about a stabbing at 1455 Pleasant Hill Road in Lawrenceville. They arrived to find the 35-year-old victim stabbed several times. He was transported to the hospital in serious condition.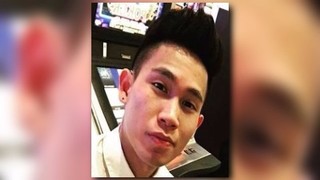 Detectives learned that the victim and the suspect knew each other through a previous relationship connection with a woman. They were at Paradise Karaoke and got into a dispute. At some point, they walked out of the back door of the establishment and began fighting in the parking lot, the fight was captured on video surveillance.
During the fight, the victim was stabbed multiple times, but didn't realize it until the fight was over. The suspect fled the scene and his location is unknown.
Watch: Man stabbed 17 times at Lawrenceville karaoke bar %INLINE%
Police say, it's still unclear what the fight was about. The victim has checked out of the hospital and is continuing to recover from his injuries.
Anyone with information, should contact GCPD detectives at (770) 513-5300. Anonymous tipsters should contact Crime Stoppers at (404) 577-TIPS (8477) or visit www.crimestoppersatlanta.org. You can also text your tip to "Crimes" (274637). Crime Stoppers tipsters can receive up to $2,000 for information leading to an arrest and indictment in this case.