A local soccer player's juggling talents are going viral.
Max Deal is a 10-year-old in the 5th grade at Dyer Elementary.
He's part of the Dacula Soccer Club's Academy Team. The club issued a challenge to get kids to practice their footwork and Max took that challenge to the driveway of his home where he spends hours practicing juggling with his soccer ball.
He tried to break his personal record of 100 without dropping the ball and with lots of concentration and coordination, he made 1,070 juggles in 9 minutes.
But, don't be fooled. This soccer juggling is much harder than it looks. Click on the video to watch our Atlanta Alive morning team give it a try.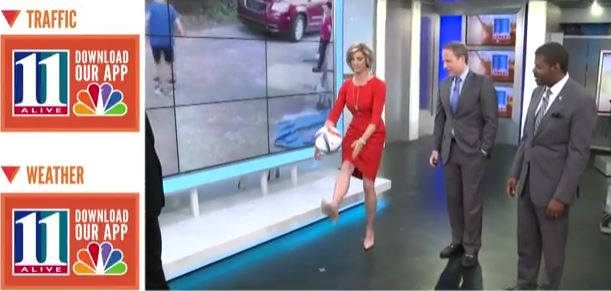 PHOTOS | Local soccer player masters juggling technique
Local soccer player masters juggling technique