ATLANTA. -- A man accused of killing a U.S. Army sergeant near a homeless shelter in 2015 has been found guilty and sentenced to life.
Harold Dodson, 22, was charged with murder, felony murder, two counts of aggravated assault with a deadly weapon, aggravated battery and possession of a firearm by a convicted felon.
The trial began on Monday, April, 10.
U.S. Army Sgt. Ating Eminue was killed on August 20, 2015 after parking his car at the intersection of Pine Street and Peachtree Street. The location is near the Metro Atlanta Task Force for the Homeless in Northeast Atlanta. Eminue was going to a nearby club to meet up with friends. He gave a nearby homeless man who caught his attention a pair of shoes.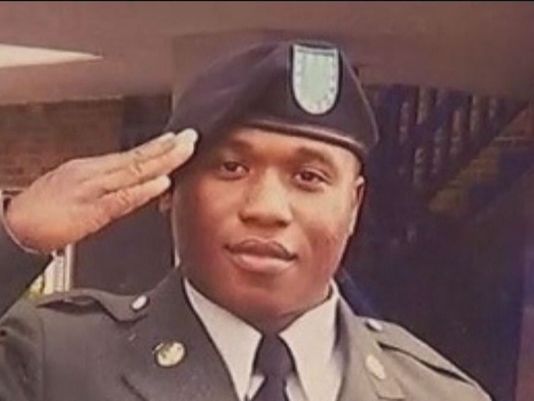 Dodson, watching the act, announced that the shoes were counterfeit. He berated Eminue continually until the victim approached the man. Dodson then allegedly produced a handgun, shooting Eminue four times in the chest, left arm and scrotum, prosecutors said.
An female innocent bystander was also shot the leg.
Dodson managed to evade police until October 23, 2015. He was sentenced to life without the possibility of parole plus 30 years by Fulton County Superior Court Judge Shawn Ellen LaGrua.