ATLANTA, Ga. – Police are searching for a man who allegedly robbed a Midtown bank on Monday.
Police say the man entered the Chase Bank on Piedmont Avenue around 3:15 p.m. and passed a hand written demand note to a teller. After obtaining an undetermined amount of cash, he fled the scene in an unknown direction.
The suspect is described as a White Hispanic male with a light complexion, mustache and stubble beard. He is believed to be between 26 and 40, with a medium build and between 5'08" and 5'10."
He was wearing dark colored pants and a gray long sleeved shirt with vertical black stripes from the front collar down to the inner sleeves. The shirt also had white horizontal stripes on the sleeves and two front pockets. He also wore a leopard pattern winter knit hat with green trim and a red colored decorative ball sewn on the top.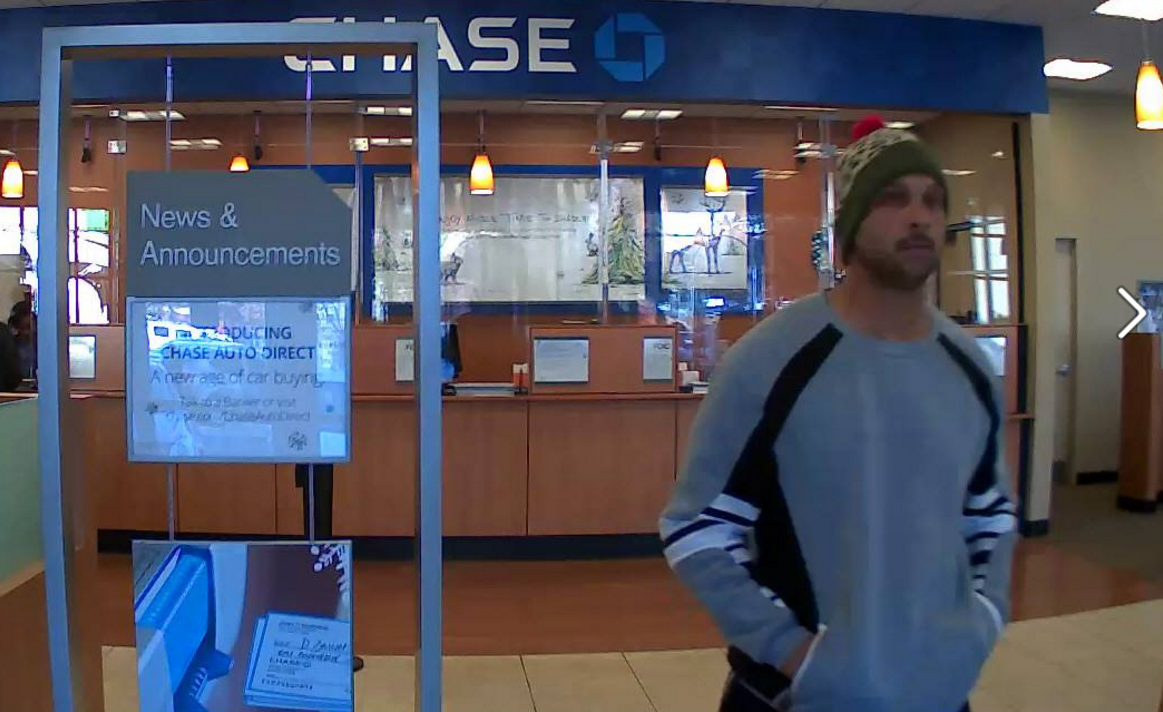 Any information on this case can be submitted anonymously to the Crime Stoppers Atlanta tip line at 404-577-TIPS (8477), online www.crimestoppersatlanta.org or by texting CSA and the tip to CRIMES (274637).
Mug Shot Photos
14-year-old Ronaldo Cruz, Norcross
14-year-old Ronaldo Cruz, Norcross