MILTON, Ga. -- Fire crews from Milton, Ga. worked together with crews from surrounding counties to bring a landfill fire under control, Saturday afternoon.
The fire is believed to have started at the Chadwick Landfill in Milton - a city located in northern Fulton County. From there, officials said it spread to a nearby grassy area and has since grown to about 10 acres due to the windy conditions across the region.
Since then, crews from Milton, Alpharetta, Forsyth County and Cherokee County teamed up to bring the blaze under control.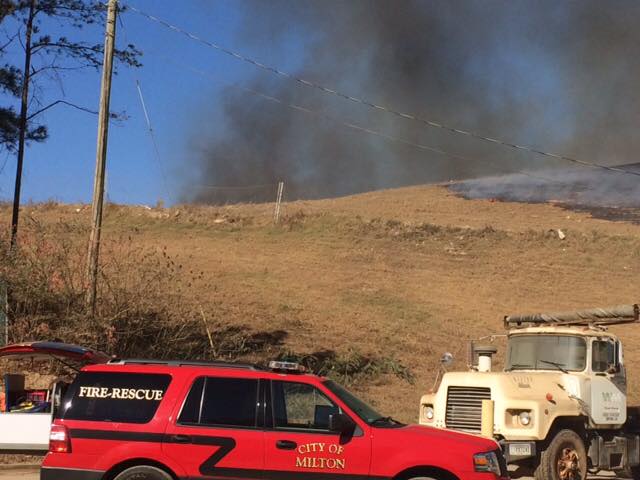 The Georgia Forestry Commission also has about a dozen rangers on the scene with a bulldozer to clear fire breaks that will aid in containing the fire.
Landfill staff also working to cover the burn site with dirt as needed.
Around 4 p.m., officials said that the fire had been contained but not yet extinguished. They advised that residents may still smell smoke from the fire into the next day.