CLAYTON COUNTY, Ga. -- The Clayton County Police Department is defending its response to 911 calls after some neighbors started criticizing officers for not doing enough to protect them. Residents tell 11Alive's Faith Abubey that they've called reporting crimes only for officers to take reports over the phone instead of actually showing up.
This came to light after one resident called 911 while a suspect was in the middle of committing a crime in a Jonesboro neighborhood. The operator said they couldn't send an officer. Other neighbors have similar stories.
"Ridiculous" is the word one neighbor used to describe police response in the area surrounding Huntington Road.
Shakeila said, "every other night for the last two and a half, almost three months now, you hear gunshots. And it's not like it's one or two. It's like 10, 12, 20 shots."
In an email to the 11Alive newsroom, another neighbor detailed a car break-in just two days ago where the suspect took an iPhone and a gun. They asked 11Alive to hold the powerful accountable.
The viewer said quote "we knew within 10 minutes that someone went into the cars. We called Clayton County PD, they said they were too busy to respond."
The email went on to say that while on the phone with 911, a car alarm went off, followed by gunshots from someone the viewer thinks was the suspect. Still, police wouldn't send an officer.
Clayton County police said in an emailed statement to 11Alive that there was no mention of a gun in that 911 call and detailed their procedure for dealing with stolen items.
"There was a report that was taken over the phone regarding the items that were stolen. This is standard procedure. If the victim of the theft is able to provide the serial numbers for the items taken, those items are listed as stolen on the National Crime Information Network which is a database for tracking crime-based information nationally. There was no mention of shots being fired and no information provided that anyone was in immediate danger."
Shakeila said she recently tried to report a similar incident to police and said she never saw an officer.
"We didn't get a police report. The officer didn't want to give his name. They didn't take any type of statement from nobody or ask the neighbors if they saw anything. You know, they didn't really investigate the crime," she said.
Clayton County Police declined an interview on camera. They did say that while the department takes every call for service seriously, they have to prioritize. Cases were people are in immediate danger take priority.
Shakeila said she wants police to be proactive and not reactive.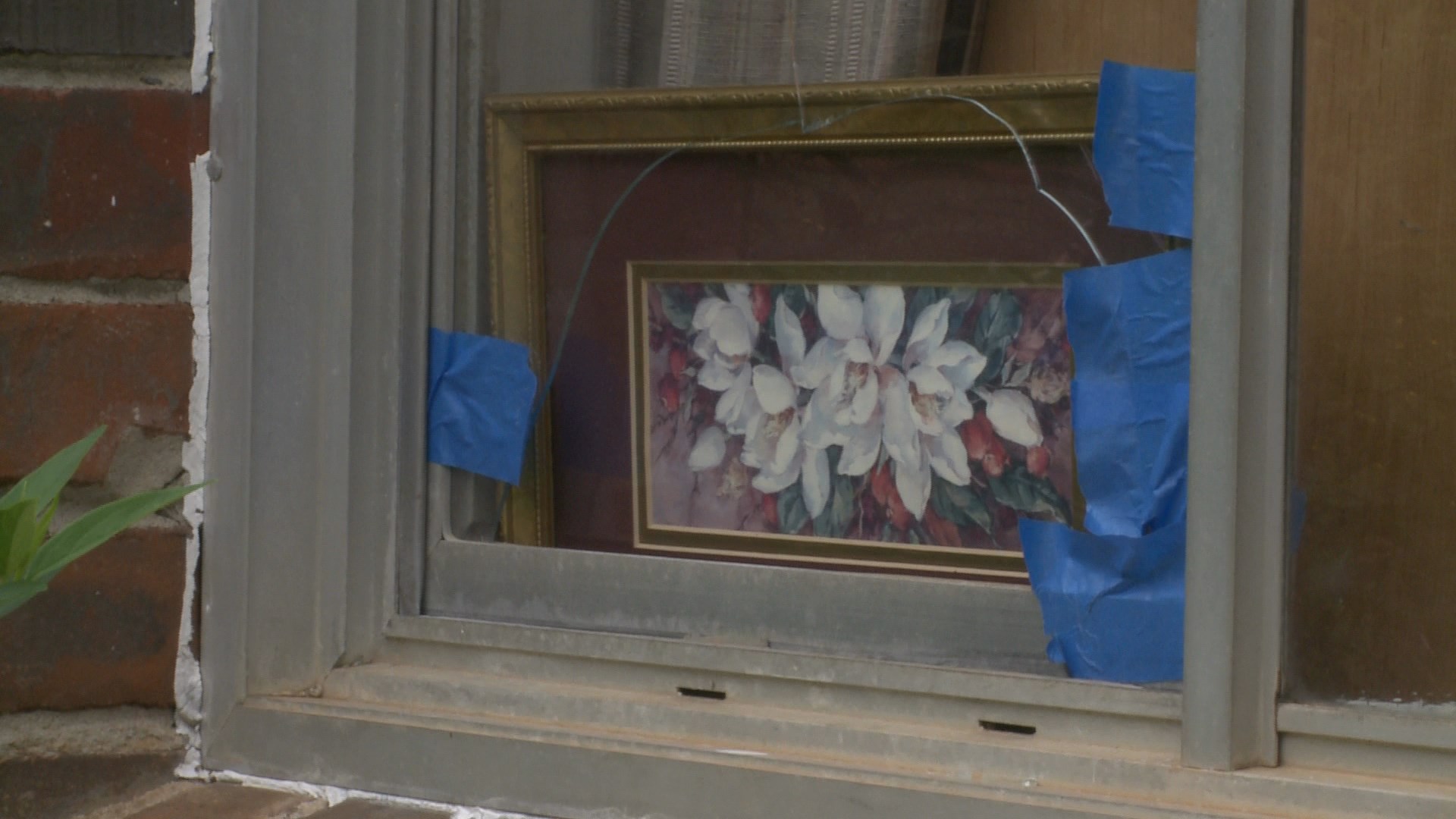 "I want to prevent somebody from being hurt or injured and it's like you have to be hurt, injured, stabbed; you have to have some type of injury in order for them to rush out here to you," she said.
Clayton Police said just like any other police department, they could use more officers but are doing a great job keeping everyone in the area safe with who they have.
As for the incident this week where the gun was stolen, officers said there was no mention of shots being fired so they treated it like any other stolen goods report and took it over the phone.
11Alive has submitted an open records request for that 911 call and crime statistics for the area. We'll report what we find once we receive them.