NORCROSS, Ga. -- The wife of a man who lost his life after being struck and dragged by an SUV is looking for answers.
Late Friday night on Jan. 8, 46-year-old Ramon Carrion was traveling on foot down Danbury Drive near Greenwood Drive when police said he was struck by an SUV. The driver of that SUV kept driving for at least a quarter of a mile before pulling into a shopping center in the 5900 block of Norcross Drive.
That's where Carrion was found the next morning shortly after 3 a.m.
"The suspect driver immediately fled the scene and never tried to render aid after discovering it was a person they were dragging," Norcross Police said.
Carrion's wife, Barbara said that night started off like many others did. Her husband left their home to walk about a half mile away to a nearby store. When he didn't come home, she began to worry and called police to report him missing.
She decided to drive around and look for him and happened upon the shopping center filled with police cars. The officers she spoke to earlier recognized her and after getting identifying information about Ramon, told her he was dead.
"Everyone is in shock and disbelief that such a wonderful man had to die in this manner," Carrion said.
She said that she's thankful police at least have an image of the vehicle and hopes someone will come forward.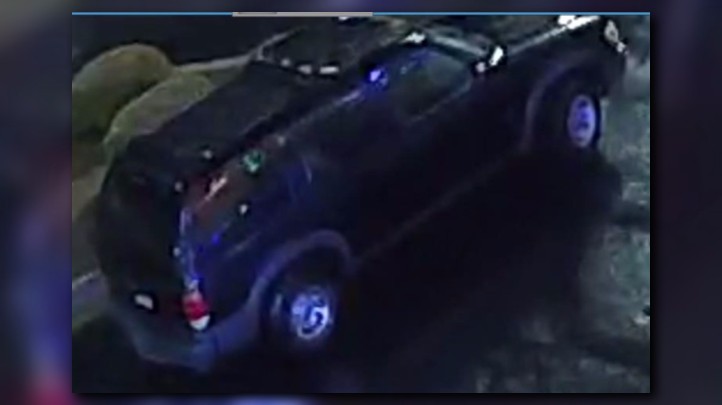 "It is senseless. Just senseless. I just hope whoever did this grows a conscience, does the right thing and turns themselves in. Or if someone else knows who did it, turn them in. Call the cops. You can call the cops anonymously," she said.
Carrion also said she's trying to wrap her mind around why the driver of the SUV didn't help her husband of 11 years after they realized they were dragging a person.
"I understand it was an accident. You got scared. You panicked. I can understand how all that happened. Just please do the right thing, don't worry about the consequences, you will get your day. But do the right thing. That's all I'm asking," Carrion pleaded.
The vehicle is described at a 1998-2001 SUV, possibly a Ford Explorer. It is black with trim around the tire wells and bumpers that is either gold or gray. There is also a blue front tag on the vehicle.
Carrion said detectives believe the SUV could be from the immediate area.
Photos | Ramon Carrion killed in hit-and-run
Photos | Ramon Carrion killed in hit-and-run
Anyone with information or who recognizes this SUV is asked to call AIU Tip Line at 770-442-5653. To remain anonymous, tipsters should contact Crime Stoppers at 404-577-TIPS (8477) or visit www.crimestoppersatlanta.org. Also text the tip to "Crimes" (274637).
Crime Stoppers tipsters can receive up to $2,000 for information leading to an arrest and indictment in this case. Case Number(s): 17-001921