An arson suspect wanted for allegedly setting an intentional fire inside a Brookhaven school has been captured, officials confirm.
DeKalb Fire-Rescue had been investigating the fire since the Fourth of July. Around 9 a.m. on Tuesday, firefighters responded to the St. Martin in the Fields Episcopal School located at 3110 Ashford Dunwoody Road.
Surveillance video inside the school captured a man gaining entry into the building while it was closed. Images show the white male in a t-shirt, jeans, and black shoes moments before the fire broke out. A driver on the way to the Peachtree Road Race saw the flames and called 911.
A photo of the man was released in hopes of tracking him down. Investigators called him a "person of interest" and said they wanted to speak to him.
Since then, police said they worked multiple tips until one citizen saw a man in the Buckhead area matching the description of the suspect. Atlanta Police arrested the man and brought him back to the DeKalb Fire headquarters, where they identified him as Michael Hombuckle.
Hombuckle, they said, is homeless. He has been charged with one count of Arson in the 1st Degree.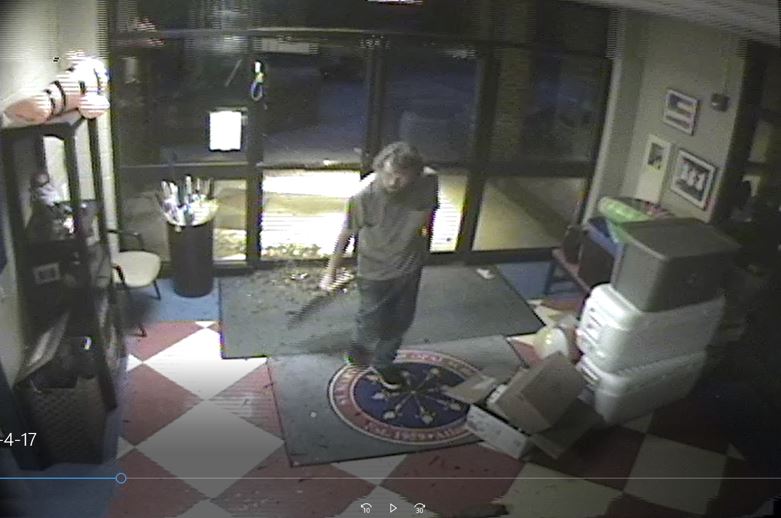 Officials said the blaze destroyed rooms near the early childhood center, and flames spread through hallways and corridors in the school. Several pets, including a rabbit, turtles, snakes and a Madagascar cockroach, were able to be saved.
A $10,000 reward had been offered for information leading to an arrest in this case.
PHOTOS: July 4 Brookhaven school fire
PHOTOS: Brookhaven school fire on July 4
A fire was deliberately set at a Brookhaven school on July 4. IMAGES WXIA
A fire was deliberately set at a Brookhaven school on July 4. IMAGES WXIA