EUHARLEE, Ga. -- A team from the FAA and the NTSB will investigate after a plane crashed in a Euharlee neighborhood Tuesday.
A spokesperson for the FAA said the crash happened around 1:50 Tuesday afternoon. The Cessna 172 aircraft was carrying two people at the time of the crash. The plane hit utility poles on the way down, but did not hit any homes.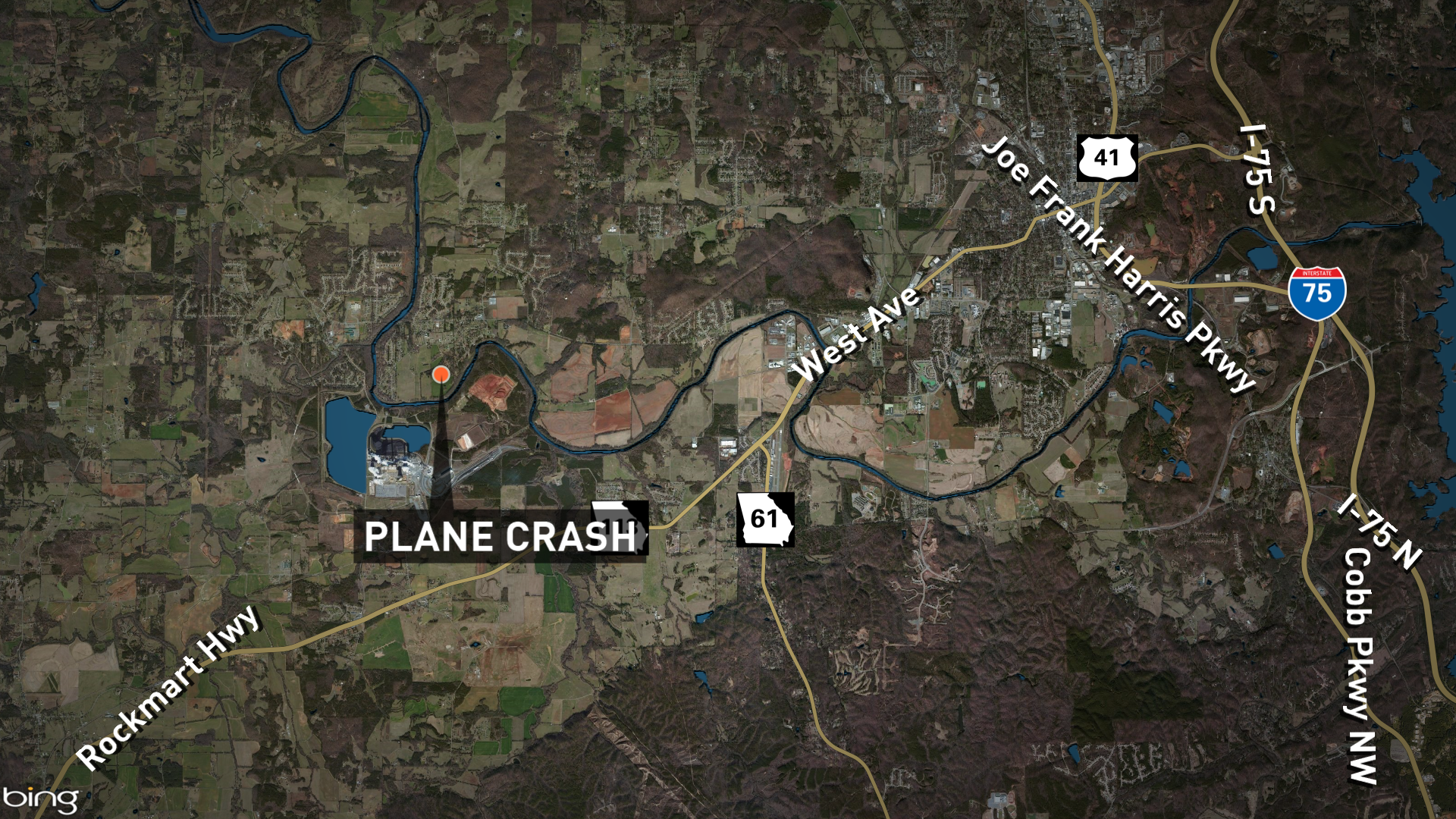 Dep. Chief Dwayne Jamison with the Bartow County Fire Department said two men were trapped inside the heavily damaged plane when they first arrived. Firefighters were able to free the two men.
SCENE PHOTOS | Plane crashes into Bartow Co. neighborhood
One was airlifted to Grady Memorial Hospital. The other was transported by ambulance to Floyd Medical Center.
The situation could have been much worse, according to the city's mayor, Dennis Thayer.
"[It happened] Just before school got out, so we were lucky there weren't any school buses on the road," Thayer said. "Had it been a little later in the afternoon, there would be school buses and children out here."