HENRY COUNTY, Ga. -- Police are on the search for a man suspected of shoplifting $183 worth of beer.
This happened at Publix at 2158 Highway 20 West in McDonough, GA.
Surveillance images show an unidentified black man pushing a cart that contains Miller Lite, Heineken, and Coors Lite around the store.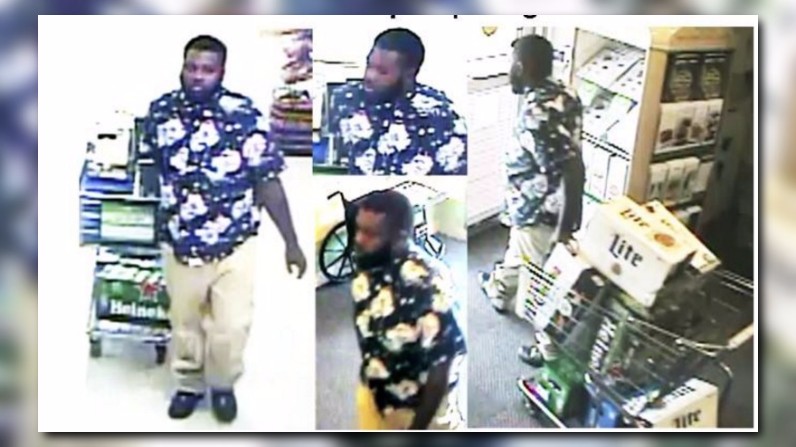 The suspect was last seen wearing a printed navy shirt and khaki pants. He appears to have a beard.
Anyone with information identifying the suspect, please contact Detective Sergeant Godsey at 770-288-8225.