Police have released the sketch of one of the the suspects involved in the attempted robbery of an off-duty Georgia State University Officer Sunday night.
The shooting happened during an attempted robbery around 9:30 in the 1400 block of Donnelly Avenue.
According to police, officer LaToya Crook, 31, was walking along the sidewalk with a friend when police said two men, one who was riding on a bike, approached them and attempted to rob them at gunpoint. The officer and one of the suspects got into an altercation and that's when she was shot.
Police said Crook then pulled out her own weapon and returned fire, causing the suspects to flee.
Crook was shot in the hand and side, according to police, and was taken to Grady Memorial Hospital in stable condition. Crook has been with the department since January of this year, officials say.
RELATED | Wounded officer's military, police training credited with saving two lives
ALSO | Shaq sends well wishes to GSU officer injured from shooting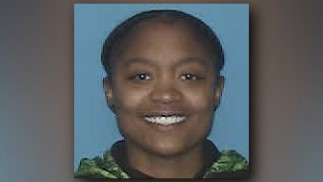 Atlanta Police released a preliminary description of the suspects; one black male wearing all dark clothing and one black male wearing a white shirt and black pants. Both were described as teens between 15 to 16 years old, and police are still searching for them. Police hope the sketch will help them identify the suspect, who they believe was the one riding the bike.
If anyone knows the identity of the suspect, they are asked to call police or Crime Stoppers. A $2,000 reward is available.