The state of Georgia has been no stranger to the death penalty in past murder trials, using this form of capital punishment since the 18th century.
Although capital punishment was outlawed in Georgia by the Supreme Court in Furman v. Georgia, it was re-enacted in 1973, leading to 54 executions in the state since.
While in most states first degree murder is the only thing that qualifies suspects for the death penalty, according to the Death Penalty Information Center, a suspect becomes eligible in Georgia if they were convicted of "murder with aggravating circumstances, kidnapping with bodily injury or ransom when the victim dies, aircraft hijacking or treason."
Justin Ross Harris, a Cobb County man found guilty of malice murder in the hot car death of his 22-month old son faces a sentence of life imprisonment plus 40 years. The sentencing hearing is slated for December 5 in Cobb County.
PHOTOS | Ross Harris Verdict
Ross Harris Verdict
After a trial spanning over six weeks a jury found Harris guilty on one count of malice murder and two counts of felony murder, qualifying him for the death penalty in the state of Georgia.
So why didn't the prosecution seek the death penalty in this case?
RELATED | Justin Ross Harris verdict - GUILTY on all counts
Cobb County District Attorney Vic Reynolds released a statement on the matter:
"After reviewing Georgia's death penalty statute and considering other factors, the State will not seek the death penalty in this case at this time. I cannot and will not elaborate at this juncture of the case."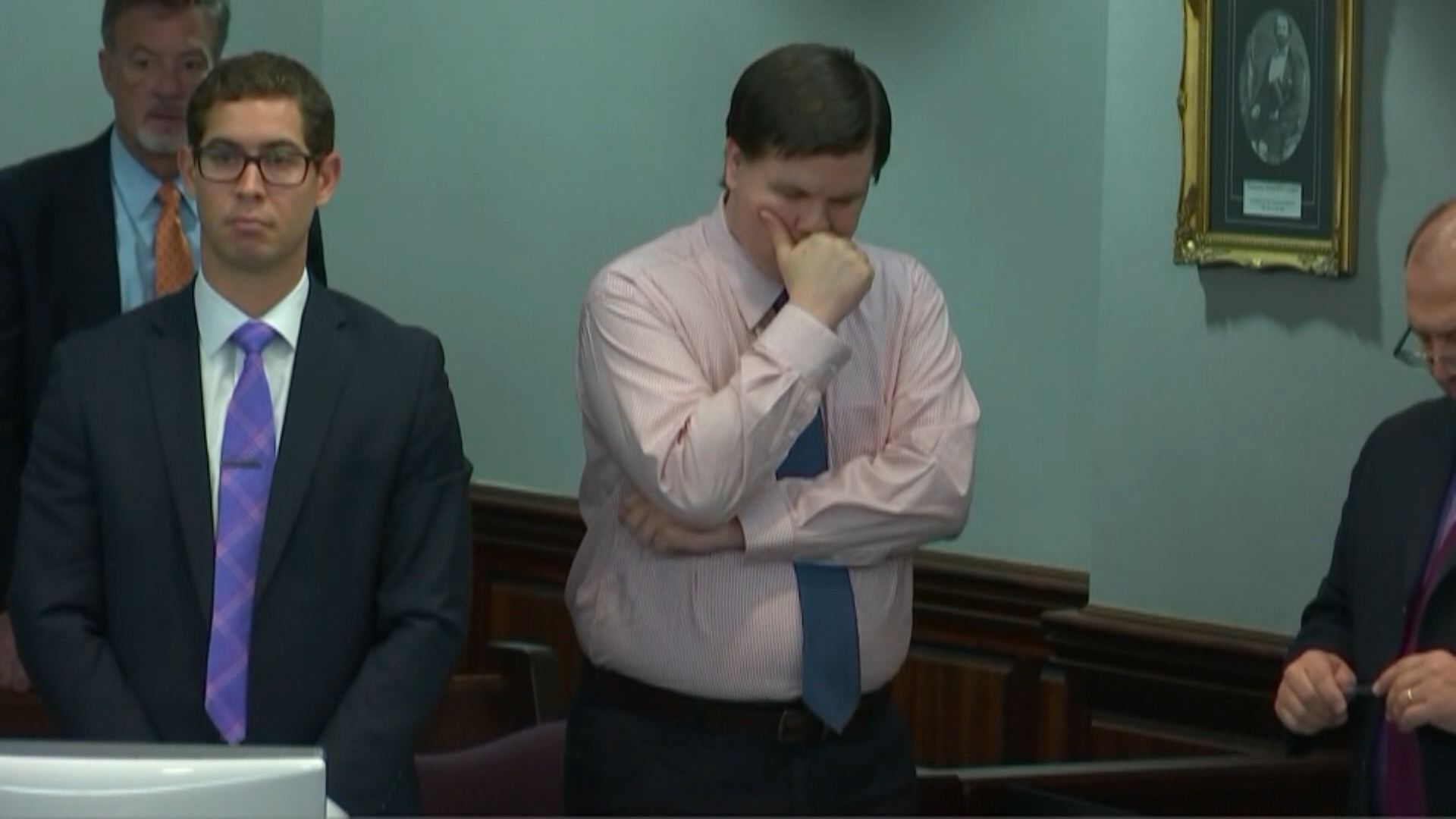 Building a case on sentencing the defendant to the death penalty is up to the discretion of the prosecution. A number of factors could deter them from pursuing the death penalty including time, money, personal beliefs and the circumstances of the case.
For one, a death penalty case is much more expensive and time consuming than a case that seeks life imprisonment.
In many states, the expenses of a case that seeks capital punishment can be three times more than those of cases that do not, costing counties millions of dollars.
The time required to build a capital punishment case can also be a deterrent. Death penalty cases do not consist of just a single trial.
Selecting the jury alone lasts much longer since the stakes are much higher. More experts and investigators are also involved in such cases. Even after the trial is over and the defendant is found guilty, a penalty phase follows as well as a state of appeals and federal appeals, each step incurring hefty costs.
In the case of Ross Harris, there could be a number of reasons the death penalty was not sought. It is possible that the death penalty was not sought after because it would be easier to convince a jury to convict the defendant of malice murder when their life is not on the line.
PHOTOS | Ross Harris found guilty
PHOTOS: Ross Harris found guilty
PHOTOS | Convicted cop killer executed
PHOTOS: Convicted cop killer Gregory Lawler to be executed
%INLINE%