ATLANTA -- Shock and disbelief still surround the family and friends of an Atlanta attorney who was gunned down in the crosswalk of a busy Midtown intersection Monday morning. But they say they legacy she leaves behind is of empathy and a passion for doing good.
Trinh Huynh, a 40-year-old lawyer, was shot several times as she walked across Peachtree Street Monday morning.
Investigators released video showing the man they believed was involved in the shooting. Atlanta Police Homicide Lt. Ricardo Vazquez said Monday the gunman walked right up behind the 40-year-old, shot her in the back and took off the way he came.
Police were later able to identify 39-year-old Raylon Browning as the killer. Investigators said he was picked up for an outstanding assault charge after running a red light in Cobb County. The detective who was working that assault case recognized Browning as the man in the surveillance video and tipped off Atlanta Police.
Browning is now in police custody, but investigators still don't know yet why he shot Huynh. All they would say is that "this only really begins the investigation."
RELATED | Police search to find killer of 'beautiful, smart, hilarious' Atlanta attorney
On Tuesday, Huynh's family released a statement on her death, saying she was more than just an attorney and was a pillar in the community.
"We have all lost a stalwart member of the community and of our family. Trinh was blessed with grace, style, intelligence, charm and wit and she in turn shared her gifts with all those who knew her. She traveled the world and back again, but ultimately made her home in Atlanta, where she was a tireless volunteer, whether it was coaching mock trial at Grady High School or assisting with refugee relief in Georgia. She was more than an attorney and always strove to be more and to have more in life than just her resume. She loved to dance and she lived every day with passion, love and light. She always had a joke, a smile or an obscure fact to share and she will long be remembered and honored for the way that she lived and not the tragedy of her death."
Shaney Lokken is a good friend of Huynh's and met her a few years ago while working on a volunteer project to help a refugee family who was relocating to Atlanta. Lokken recalled how Huynh -- herself a refugee from Vietnam -- went the extra mile for the family, scouring local flea markets and Goodwill stores to turn a bare apartment into a home for them.
"She brought so much energy and passion to the project," Lokken told 11Alive. "Through that project I discovered the empathy she had for immigrant families and the immigrant community."
Lokken said she found about Huynh's death over email and said it was "shocking."
"There is no other word," she told 11Alive's Joe Henke. "I can't imagine somebody targeting Trinh, and so that is just hard to believe."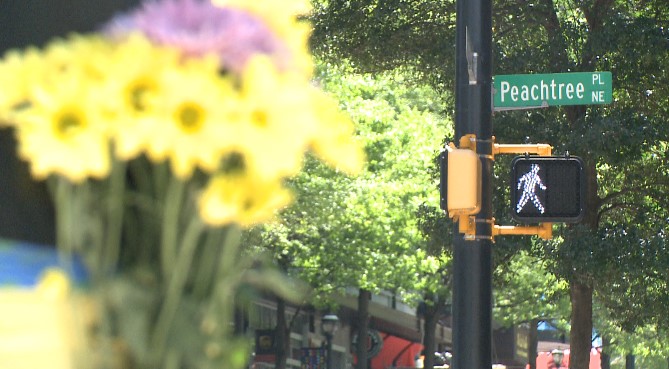 Police said Monday that evidence indicates that Browning specifically targeted Huynh, but Lokken said she's not aware of any reason why someone would want to target her, whether it was related to her work as an attorney or otherwise. "She was a very dedicated lawyer and I think she was committed to her work."
Another friend of Huyhn's, Han Choi, echoed those sentiments. Choi said he met Huyhn several years ago through the Georgia Asian Pacific American Bar Association and often saw the 40-year-old attorney at association events and work.
"Trinh was a go-getter," he said. "She was involved in our local bar associations. She would just go that extra mile. She was strong in her opinions. When she saw something that was not right, maybe unfair, unjust – she was one of those people that would speak out. We value that. You need people like that."
As details emerge about Huynh's death, both Choi and Lokken said they will remember her as a woman who was always upbeat.
"I'm going to remember her smile more than anything else. She smiled all the time. She was a beautiful person and that energy was infectious," Lokken said. "She was this very outgoing, bubbly personality. She had a lot of energy. She was great at reaching out to different people and connecting people."
Photos | Woman killed in Peachtree shooting
Photos | Woman killed in Peachtree shooting
Trinh Huynh (Photo: Provided)
Trinh Huynh (Photo: Provided)