ATLANTA – Operation Southern Shield, a five-state crackdown on speeding, kicks off Monday.
Georgia, along with Alabama, Florida, South Carolina and Tennessee are conducting a week-long speeding prevention and enforcement initiative.
Col. Mark McDonough, Commissioner of the Georgia Department of Public Safety, said just one week of enforcement could have months, even years, of impact and greatly reduce the number of speed-related fatalities on the roads.
11Alive's Jon Shirek spent some time with Georgia State Patrol Trooper First Class Francisco Zepeda. He was tasked with enforcing the speed limit on I-75 North near the Cobb-Bartow County line, and it wasn't a minute after Zepeda fired up his laser that he caught a speeder. Then another. And another.
RELATED | Speeding crackdown not about money, officials say
According to GSP, the number of speeding-related traffic fatalities has almost doubled in Georgia from 2012-15.
There were 268 speeding-related traffic deaths in the state in 2015, which was a 25 percent increase from 2014. The number of traffic deaths in Georgia has increased in the last two years after declining for eight consecutive years.
The numbers for 2016 aren't in, yet, but officials said the state is on track, statistically, to end up with 420 speed-related road fatalities. That's double what the number was in 2014.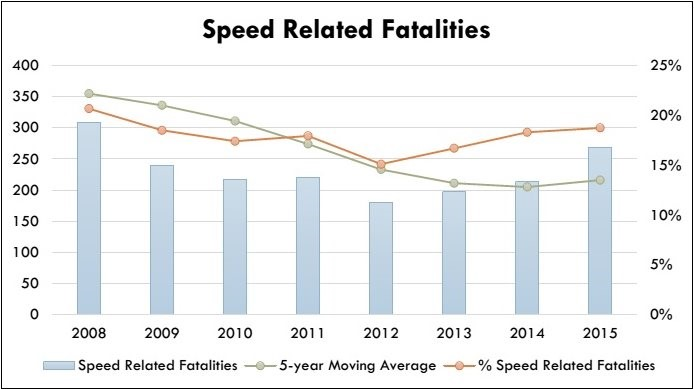 Speeding remains a leading cause of fatal traffic crashes and is often associated with other factors attributed to traffic deaths including impaired driving, distracted driving and reckless driving, the agency said.
Commissioner for the Department of Public Safety, Col. Mark McDonough, told 11Alive that previous crackdowns have reduced traffic wrecks and speeding deaths for months afterwards. The goal? Trying to convince drivers to slow down.
"Long term, we want to change the behavior," he said.