Friday was the second day of a boil water advisory for downtown Atlanta and several parts of South Fulton County.
Good morning. Boil Water Advisory is still in effect. Please continue to check back for updates & sign-up for https://t.co/lpwMQA4ARS. pic.twitter.com/FdPklCiRBP

— City of Atlanta, GA (@Cityofatlanta) July 7, 2017
That means residents and pets in the highlighted area were told not to not drink tap water before bringing it to a rolling boil for at least one minute.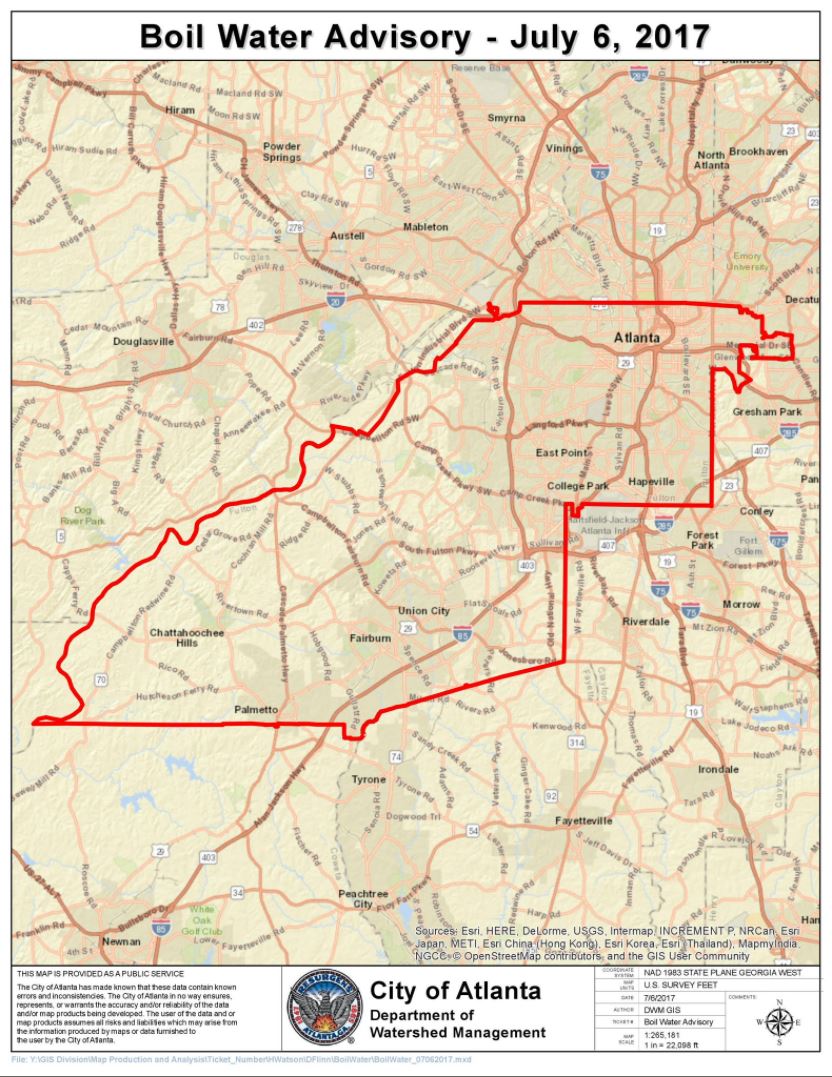 Part of that advisory included part of Hartsfield-Jackson International Airport. The airport's spokesperson said it took precautions to keep travelers and employees safe.
Restaurants inside the airport brought in bagged ice, water fountains were disconnected and signs were placed on restrooms doors alerting of the advisory. Reese McCranie, a Hartsfield-Jackson Airport spokesperson, said travelers were allowed to use the restrooms and wash their hands.
A power outage at the Hemphill water treatment plant in NW Atlanta prompted the water warning.
By Friday afternoon, the advisory had been lifted for much of the affected areas.
PREVIOUS STORY | Atlanta water boil advisory to last through Friday morning
The City of Atlanta listed the Do's and Don't pertaining to water usage during the advisory.
FYI: Bathing & showering is okay during a Boil Water Advisory. Please see below for the Dos and Don'ts of water use during this time. ✅🚫 pic.twitter.com/WtwwHNIXdB

— City of Atlanta, GA (@Cityofatlanta) July 7, 2017