The suspect in veteran Chase Massner's disappearance was arrested Thursday and appeared before a Cobb County judge Friday morning.
James Bradshaw "Brad" Clement is charged with concealing a death in Massner's case. He is being held at the Cobb County Adult Detention Center without bond.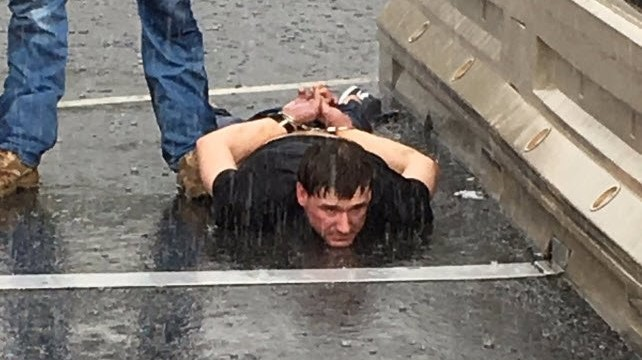 Massner, a 26-year-old Iraq War veteran, went missing March 27, 2014. Cherokee County Sheriff's Office said in 2014, Massner was last seen at his friend, Clement's house on Farmbrook Lane in Kennesaw, Ga. He was reported missing by his wife and mother.
PHOTOS | Chase Massner likely found
More than three years later, Cobb County Police recovered human remains at Clement's former Kennessaw home after, police said, the newest homeowners noticed something suspicious in their backyard. Police said they believe the remains are Massner's—however, a positive identification has not yet been made by the Cobb County Medical Examiner.
They are currently working with the Department of Defense to acquire any records that could assist with confirming his identification, Michael Gerhard with the County Medical Examiner's Office, said.
According to police, last Friday, Clement told them that he would turn himself in. However, he did not show up at the Cobb County Jail, with his attorney, as promised.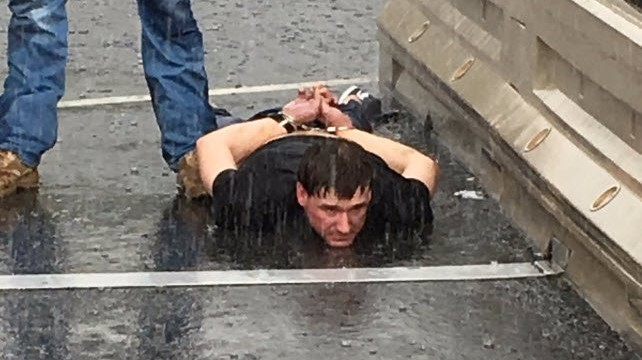 He was arrested at a shopping center on N. Druid Hills Road by the Cobb County Police Department's fugitive squad and U.S. Marshals Thursday. DeKalb County Police were on standby.
A photo released by the Cobb County Sheriff's Office shows Clement facedown and handcuffed in the rain in the parking lot of the grocery store.
Clement's next time in front of a judge will be Aug. 29 at 1 p.m., when they will address the issue of bond.
More coverage:
► Chase Massner search ends; turns up area of 'high interest'
► Friends, family come together to help search for Chase Massner
► Still searching for missing vet Chase Massner
► 26-year-old Iraq War vet missing