"Guardians of the Galaxy Vol. 2" is the third Marvel release that was shot primarily at Pinewood Atlanta Studios in Fayetteville.
It opens in theaters in the U.S. on Friday.
"We're bringing in less and less people for every show, so we're hiring more and more locals each time we bring another movie here," said David Grant, Marvel's Vice President of Physical Production, during a premiere of "Guardians" for local cast and crew at The Fox Theatre on Sunday.. "The state of Georgia has created an amazing film program that is luring all this top-notch talent. it's an economic benefit for both sides."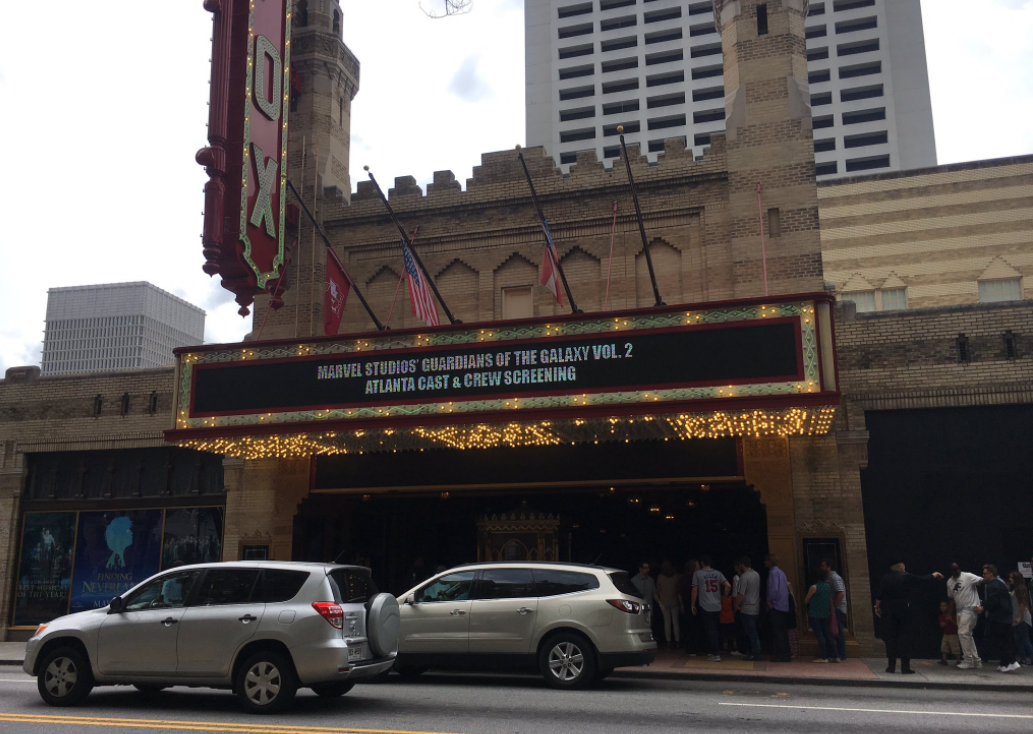 Two other movies, "Spiderman Homecoming" and "Black Panther," have wrapped filming at Pinewood Atlanta Studios but are waiting to be released.
The sequel to "Ant-Man" and two "Avengers" movies have a lock on all of the stages there through the end of the year.
"I did the first 'Ant-Man' when we only had five stages," said Lars Winther, "Guardians" co-producer. "Then I did 'Captain America: Civil War' and got a little bigger. Then 'Guardians of the Galaxy,' got a little bigger. Now I'm here doing 'Ant-Man and the Wasp,' and we have 20 stages at Pinewood. It's a great facility."
The Georgia Film Academy also has a presence at Pinewood and a partnership with Disney and Marvel.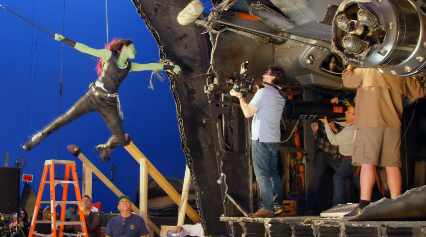 "This year, over 120 Georgians will train on the Marvel lot here in Georgia," said Jeffrey Stepakoff, Georgia Film Academy Executive Director. "We're just beginning this partnership. Perhaps next year, when we see another Marvel screening, you'll see a lot of Georgia Film Academy students in the credits."
Georgia's tax incentives have played a key role in the film and tv production boom.
Qualifying productions receive a 20% tax credit, plus an additional 10% credit for embedding a Georgia promotional logo in the film title or credits.
"The credits have made a huge difference," said Former Democratic Senator Chris Dodd, chairman and CEO of the Motion Picture Association of America. "Then you develop a work force here. When these directors come, they bring actors, maybe, but everyone else is here."
Along with more skilled workers, Georgia has more production space. A total of 28 film studios are now open in and around Atlanta.
"Twelve years ago, the film industry had an impact of $250 million," said Bert Brantley, COO of the Georgia Economic Development Agency. "It was $7 billion last year. What that means is hotel rooms, people eating in restaurants, every service industry, all these people working on these movies are spending money here in Georgia."