Subscribers to the McDonald's corporate Twitter account saw a Tweet slamming the president Thursday morning.
The account tweeted a message that insulted President Donald Trump and wished President Barack Obama was back in the White House.
"@realDonaldTrump You are actually a disgusting excuse of a President and we would love to have @BarackObama back, also you have tiny hands."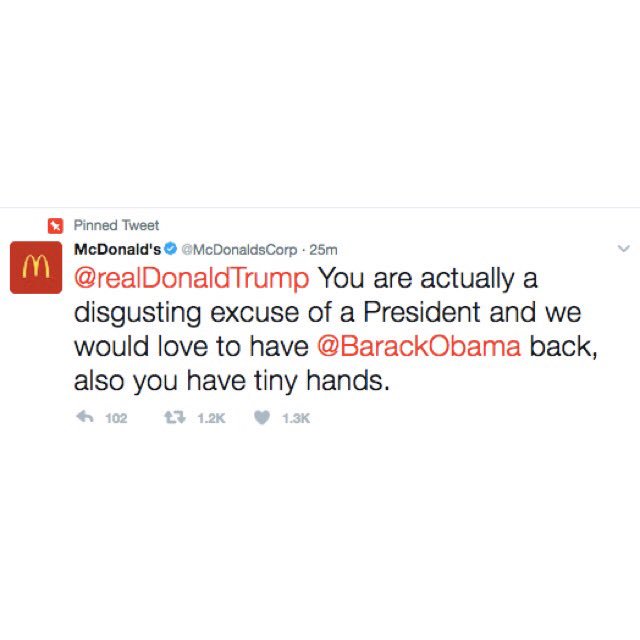 In addition, the insulting tweet was pinned to the top of the account's page.
According to McDonald's, officials with Twitter told them that the account had been compromised.
Twitter notified us that our account was compromised. We deleted the tweet, secured our account and are now investigating this.

— McDonald's (@McDonaldsCorp) March 16, 2017
The offending tweet has since been deleted, and an investigation is now underway.
This incident comes just one day after a number of Twitter accounts across the US and Europe were hit in a large-scale cyber-attack and takeover, including the Atlanta Police Department, European Parliament, UNICEF USA, BBC North America and boxer Floyd Mayweather's promotional account.
There was no immediate response from Twitter when asked if this incident was related to Wednesday's attacks.