Amy Corn wants other mothers to learn from her struggle with postpartum depression, anxiety, OCD and PTSD, which developed from trauma and complications in delivering her first child.
"I was eventually able to find help, and now I work to educate other Moms and providers about the risk factors and symptoms of postpartum depression, as well as how common and treatable is," said Corn, who now has two children.
Corn is leading one of several "Climb Out of the Darkness" events, which are being organized by the Georgia Chapter of Postpartum Support International.
They're designed to raise awareness of pregnancy and postpartum mental health disorders.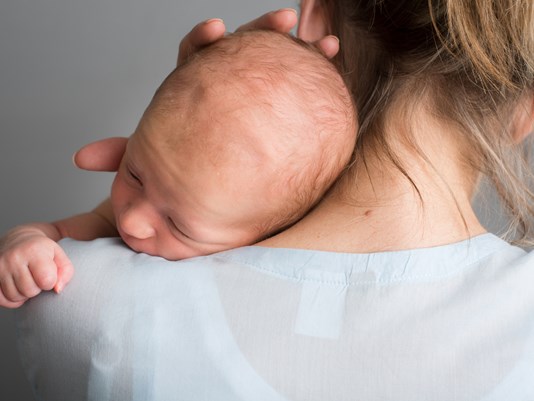 "By leading a climb this year, I hope to shed light on the fact that PPD is the number one complication after childbirth," Corn added. "One in seven moms will suffer with a postpartum mood and anxiety disorder."
Two climbs are scheduled in the metro-Atlanta area on Saturday, June 24th.
Friends, families and survivors of prenatal and postpartum depression will climb, hike or walk together to symbolize their collective rise out of the darkness as well as to raise funds.
Postpartum Support International is a nonprofit organization and online community of support resources for women in Georgia.
This is the fifth annual Climb Out of the Darkness. It is designed to raise awareness and money.
The event is held on the longest day of the year to shine the most possible light on maternal mental illness.
All Georgia moms, dads, families, and friends are invited to participate, and they must register prior to these events:
Cumming - 10:00 am, Saturday June 24 - Central Park - 2300 Keith Bridge Rd. Cumming Climb Registration: www.crowdrise.com/amycorn2017
Stone Mountain - 10:00 am Saturday June 24 - Stone Mountain Park - Meet at the Confederate Hall Parking Lot, 1000 Robert E Lee Blvd. *There is a $15 charge to enter the park* - Stone Mountain Climb Registration: www.crowdrise.com/maternalmentalhealthsupport
Each Climb in Georgia is led by a survivor of postpartum depression.
"We're creating a website that will be the 'go to' place for resources for new and expecting moms in Georgia," said PSI Georgia Co-President Elizabeth O'Brien. "They'll be able to find a directory of online and in-person support groups and professionals who can provide counseling, prenatal and postpartum care and the help that's needed."