NASHVILLE, Tenn. -- Emergency crews are responding to a multi-injury crash after a school bus flipped on Interstate 65 just north of Nashville.
The crash took place about 10:45 a.m. in the northbound lanes near exit 90 and Briley Parkway, authorities said.
At least 12 students have reportedly been injured and at least one suffered critical injuries, said Nashville Fire Department spokesman Brian Haas.
Photos | 12 injured in Nashville school bus crash
Photos | 12 injured in Nashville school bus crash
"We have nine ambulances total at the crash to make sure everyone is taken care of," Haas said.
Haas said the students appeared to be in their teens.
It looks like we're transporting 11 total patients (all children), 1 critical, all injured in Chester County school bus crash I65N & Briley

— Nashville Fire Dept (@NashvilleFD) November 18, 2016
A woman answering the phones at the Chester County School District confirmed that the bus belongs to the district.
At least a dozen Metro police and the Tennessee Highway Patrol patrol vehicles are on the scene near the bus, which was laying on its right side facing north east with its back door open.
About 500 feet behind the flipped bus, two other school buses were stopped in the northbound lanes. Those buses were packed with students.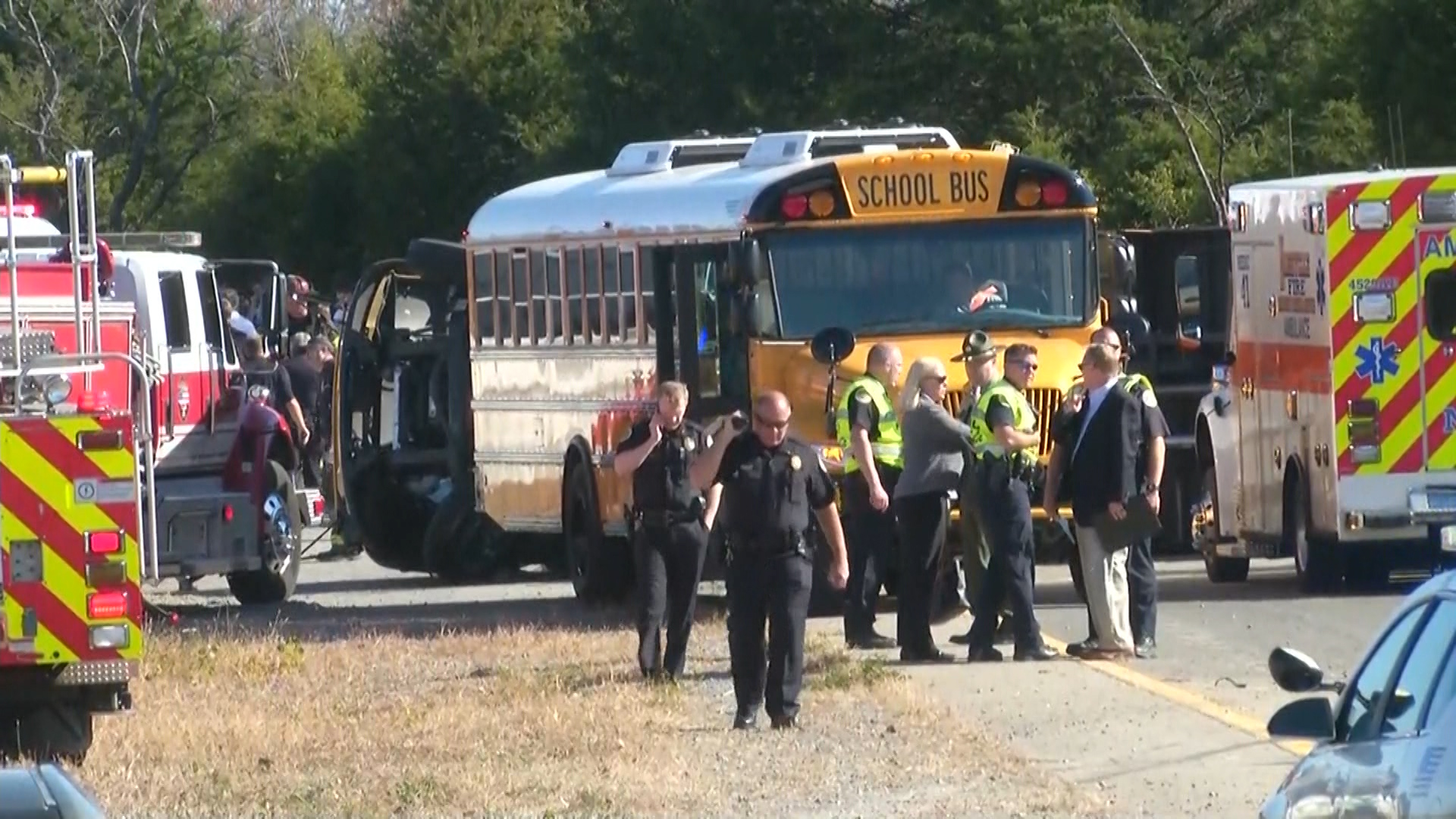 Multiple northbound lanes have been shut down and motorists are being asked to avoid the area.