Officials in Sanibel, Fla. said that a suspect was in custody after a city police officer was shot following a routine traffic stop Sunday night.
The officer's shooting was a first for the island police department, according to police officials.
The shooting took place shortly before 8 p.m. when the Sanibel city police officer was wounded by a drive-by shooter as he sat in his patrol car after completing a routine traffic stop near Bailey and Sandcastle roads.
Other officers later exchanged shots with a suspect.
The injured officer was taken to Lee Memorial Hospital where he was treated and later released.
Sanibel City Police Chief Bill Tomlinson, at the scene of the shooting, said that there had never been an officer shot on Sanibel until tonight. "We hope they take all precautions and be safe," he said.
The city force, just now gearing up for the island's busy tourist and snowbird season, has 32 members, 26 full-time and 6 part-time, city officials said.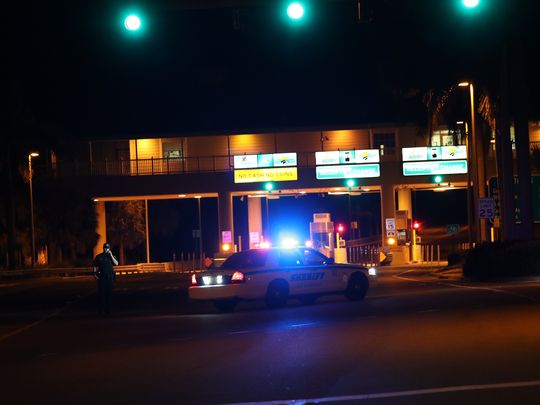 A message on the city web site around 9:30 said the suspect was taken into custody.
Earlier, Sanibel police were being assisted by units from the Lee County Sheriff's Office and were searching the Dunes neighborhood of Sanibel.
The city web site reported that shots had been exchanged with a suspect.
The web site also said that a reverse 911 call was sent to Sanibel residents in the Dunes neighborhoods advising them to lock all doors and stay away from windows.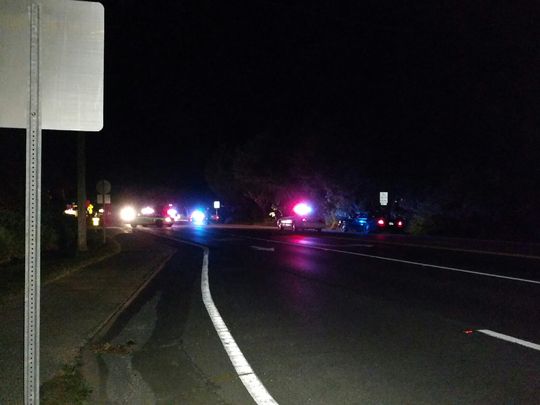 The Sanibel Causeway had been closed for a brief period after the shooting but as of 9:30 had reopened, witnesses at the scene said.
However, Periwinkle Way remained closed just north of Causeway Boulevard and a few miles from the shooting site.
City officials and the web site said that the suspect fled on foot but that Sanibel police have located the suspect in the Dunes neighborhood.
Witnesses at the scene reported an ambulance with lights and siren containing someone on a gurney inside with a deputy riding along leaving the island around 9:50 p.m
Other area police departments expressed concern for the Sanibel officer. Cape Coral police posted well-wishes f\or a fast recovery on their web site Sunday night.
Steven Chance, 17, who works at Doc Ford's restaurant on Sanibel, said the shooting was "unprecedented." He added that the closure of Periwinkle meant he could not leave to go home.
Residents trying to return home had beeny before 11 p.m. forced to park just off the causeway and wait. They were allowed to return home shortly before 11 p.m.
The News-Press will bring you more when it becomes available.
Connect with this reporter: MichaelBraunNP (Facebook) @MichaelBraunNP (Twitter)