The Air Force veteran charged with leaking classified information to a news organization will receive no bond after standing before a federal judge Thursday afternoon.
Reality Winner, 25, was brought into an Augusta, Ga. courtroom with her hands and feet in shackles Thursday afternoon. She had been taken into custody the previous weekend by federal marshals. She's accused of mailing a classified document to the online news organization, The Intercept.
The Intercept published the report which claims Russian military intelligence hacked at least one unnamed voting software supplier in the US and attempted to gain access from more than 100 local election officials just before last November's election.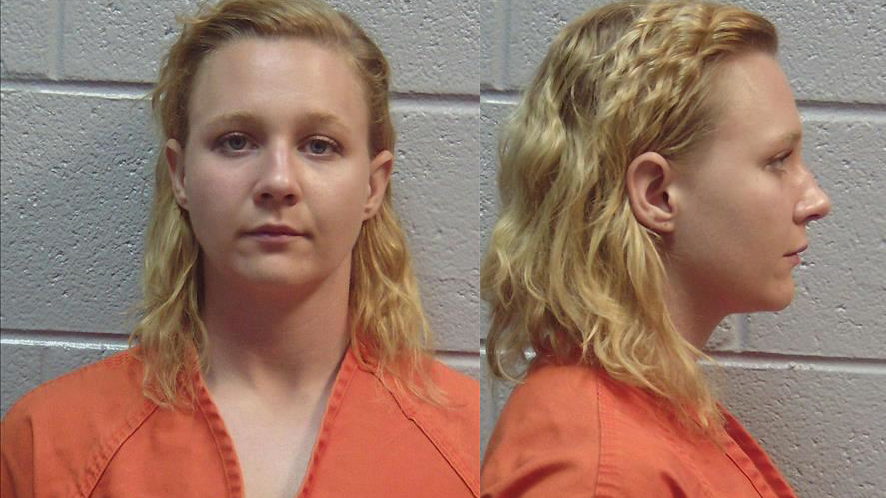 Winner entered a plea of not guilty during the arraignment hearing. A federal judge listened to attorneys from both sides before making a decision not to grant bond.
The judge made his ruling after the U.S. Attorney's office presented new evidence it says it gathered since Winner's arrest - including her own statements and writings.
In court, prosecutors said that while in jail, Winner spoke with her mother, who asked her, "Do you know why you were arrested?"
"Mom, it's those documents," she said. "I screwed up."
11Alive's Duffie Dixon said federal authorities are concerned about the term "documents" -- plural.
Winner's arrest was based upon her distribution of a single document to The Intercept. Investigators said she had admitted to that when she was taken into custody.
Agents said she searched for and located the information; It was not even part of what she was working on. Then she printed it and kept it unsecured in her car for several days before sending it to The Intercept.
Once The Intercept published the information online, federal agents were on to Winner within hours.
►RELATED | Accused NSA leaker Reality Leigh Winner left easily followed trail, FBI says
►MORE | Georgia woman arrested for allegedly leaking top secret document involving Russian hacking
►BACKGROUND | Who is Reality Leigh Winner? Accused leaker held top secret clearance
Winner was a defense contractor and since mid-February had been assigned to an NSA facility near Augusta, Ga. working for Pluribus International Corp..
The job gave her top secret clearance according to a criminal complaint filed Monday in federal court.
Winner's parents left the Augusta Federal Courthouse after shedding tears hearing she will remain behind bars indefinitely. While they describe her as an intelligent young woman who served her country for 6 years in the U.S. Air Force, prosecutors painted a very different picture.
In journals, they said she wrote "I want to burn the White House down."
She reportedly researched accessing the Dark Web and setting up a burner email address. She spoke of going to Pakistan and listed the names of leaders in the Taliban and Al Qaeda. Prosecutors said that while still in the Air Force, she put a thumb drive into a top secret computer. What they don't know is where that drive is or what may be on it.
Winner never changed her expression during the nearly 3 hour hearings - even as prosecutors said that in jail she reportedly told her sister she was prepared to "play that card" in court "pretty, white and cute. I'm going to braid my hair and cry."
The U.S. Attorney's office has asked for two weeks to figure out how many security sensitive documents there are and how to hand them over to the defense - making sure the defense attorneys have a high enough security clearance to handle them.