Although we had lots of rain over the weekend, we are expecting it to be very hot and humid during the AJC Peachtree Road Race on July 4.
Temperatures for the race are projected to start off in the 70's and end in the 80's. There is a 30% chance of rainfall later on in the afternoon, so maybe bring a rain poncho to your after-race-BBQ?
The coolest starting temperatures on race day was 62 degrees in 1986 and 1989. The warmest was 80 degrees in 1970 and 1991. This year, the starting temperatures are pretty much in the middle but it will warm up significantly as the sun rises higher.
For the rest of the day, temperatures are expected to rise up to the low 90's and some scattered thunderstorm can be expected, so even if you're done with the race, keep an umbrella handy and of course, stay hydrated.
VIDEO | Weather forecast for the Fourth of July
The AJC Peachtree Road Race has announced that all participants will be under a 'red alert'. What this means is that, since it is going to be so hot and humid, the body will be put into overdrive and have to work harder to stay cool as runners participate in the race.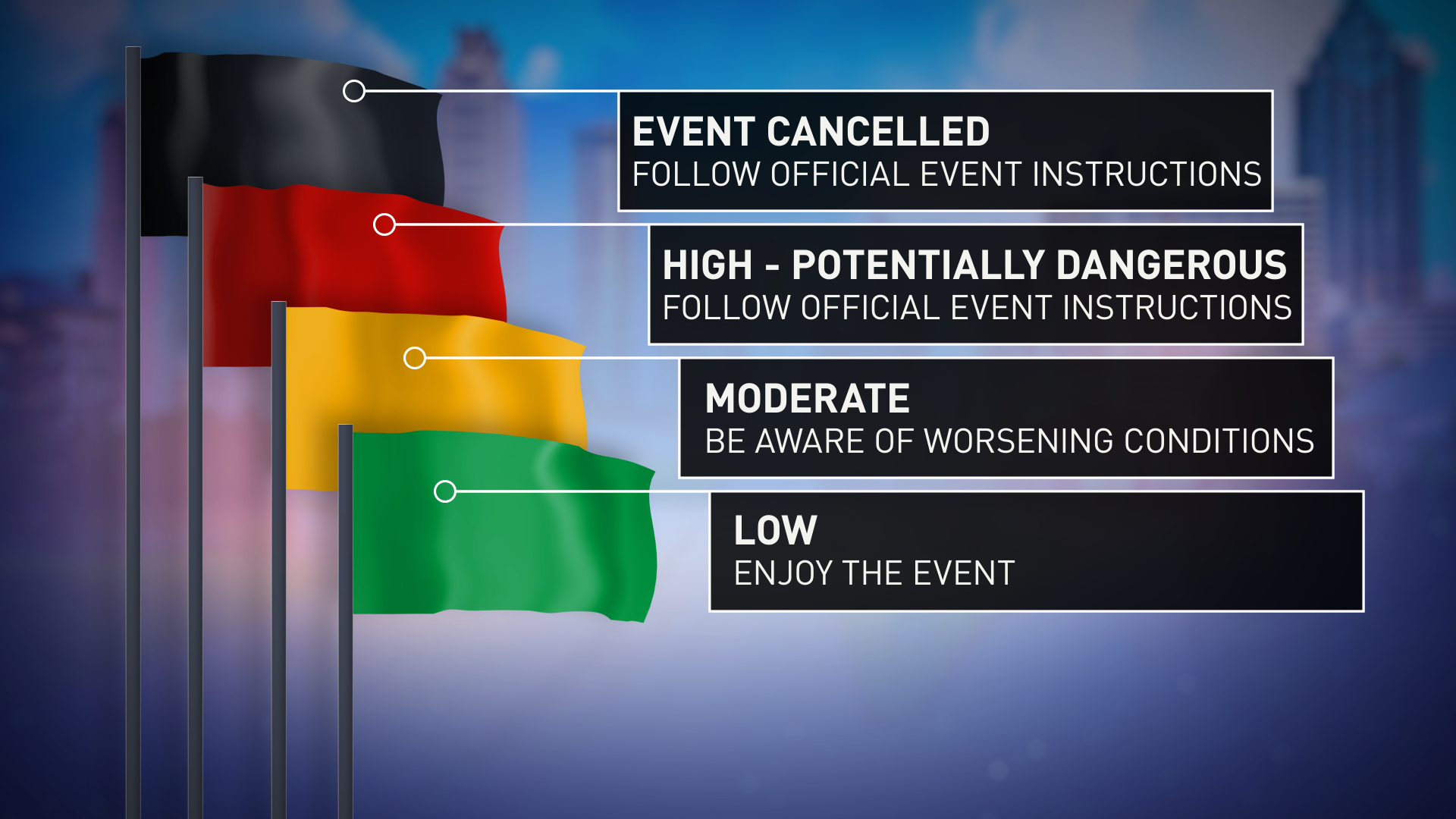 RELATED | What does a red alert mean for the AJC Peachtree Road Race
Here is a hour-by-hour forecast of what to expect at each leg of the race.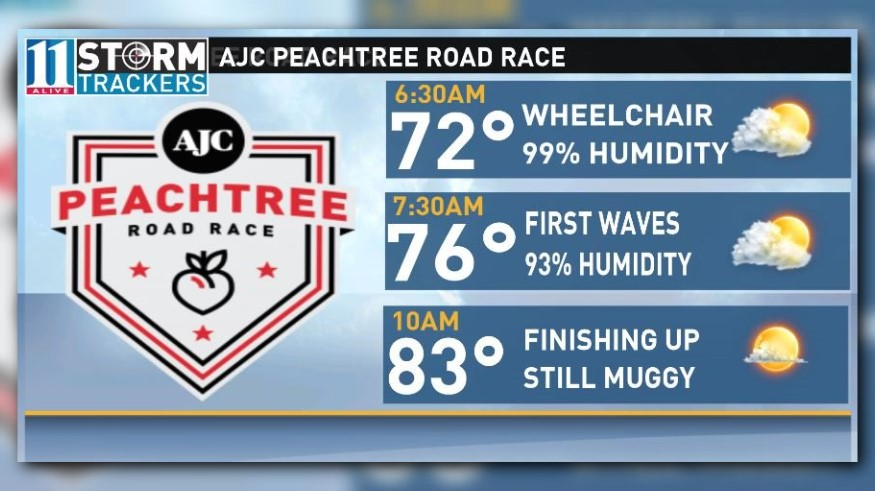 So we are asking runners to please be cautious and hydrate very well before and during the race. There will be water stands all along the route of the race so be sure to douse yourself with some cool water as you progress through the race.
Have a wonderful race and an even better Fourth of July.