WHERE IS GA's 6TH DISTRICT?
The 6th district includes parts of Cobb, DeKalb and Fulton Counties.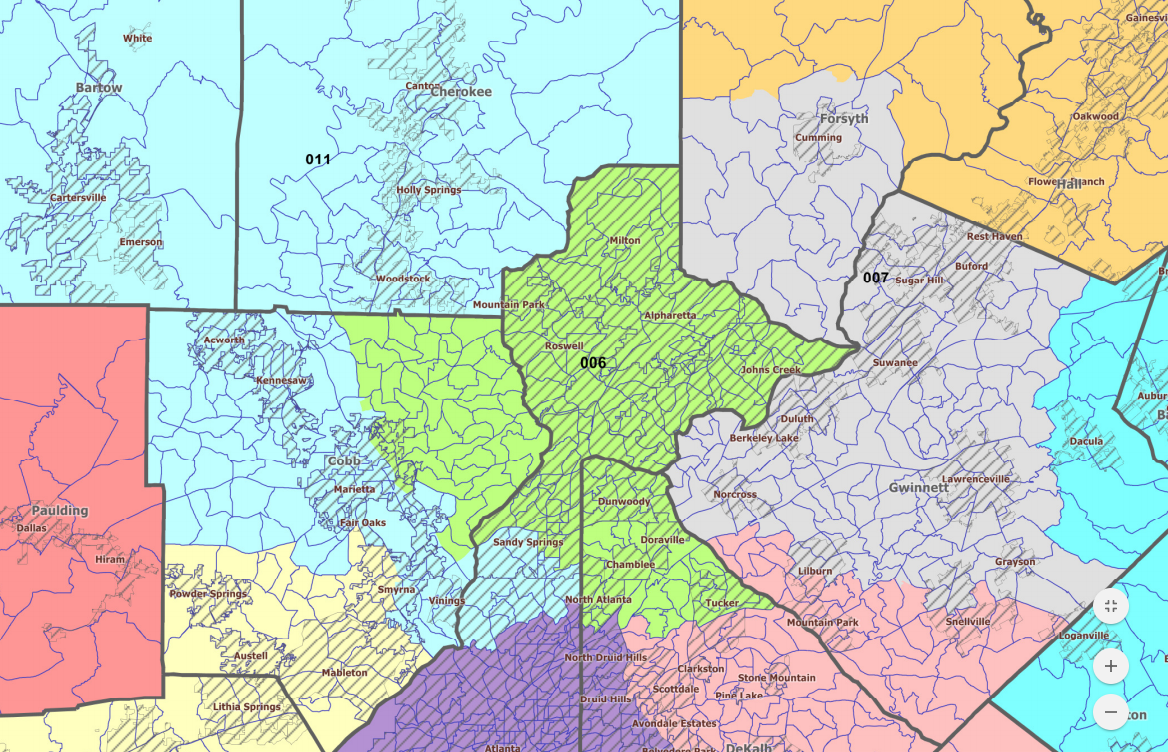 The best way for voters to find out if they reside in the 6th district is to check their registration status with the Georgia Secretary of State's office.
Follow this link and fill out your first initial, last name, county and date of birth. Press enter and the website will take you to the "My voter Page" where it lists your elected officials. There you can find your district for state and national offices.
You can also find your polling place, access a sample ballot and see upcoming election dates on the 'My voter' page.
INTERACTIVE MAP
This map allows you to zoom down to street level to see if your address is in the 6th district.
Photos | Election day in the 6th district
Photos | Election day in the 6th district