ATLANTA – The fight against the West Nile and Zika viruses turned into an all-out political war on Saturday between Mayor Kasim Reed and a man who hopes to succeed him this fall, Fulton County Commission Chairman John Eaves.
On Friday, Reed announced a new, $400,000 investment in mitigate mosquito-borne illnesses during the 2017 season.
"Mosquito-borne illnesses such as Zika and West Nile Virus pose serious health risks for the public," said Mayor Reed. "We only have one chance at prevention, and we must get it right. That's why we're moving forward with a new investment of $400,000 in mosquito control and prevention, and taking the steps now to prevent serious public health problems in the coming years."
On Saturday, Eaves, who is one of several candidates running for mayor, accused Reed of lying and misrepresenting Fulton County's response to the diseases.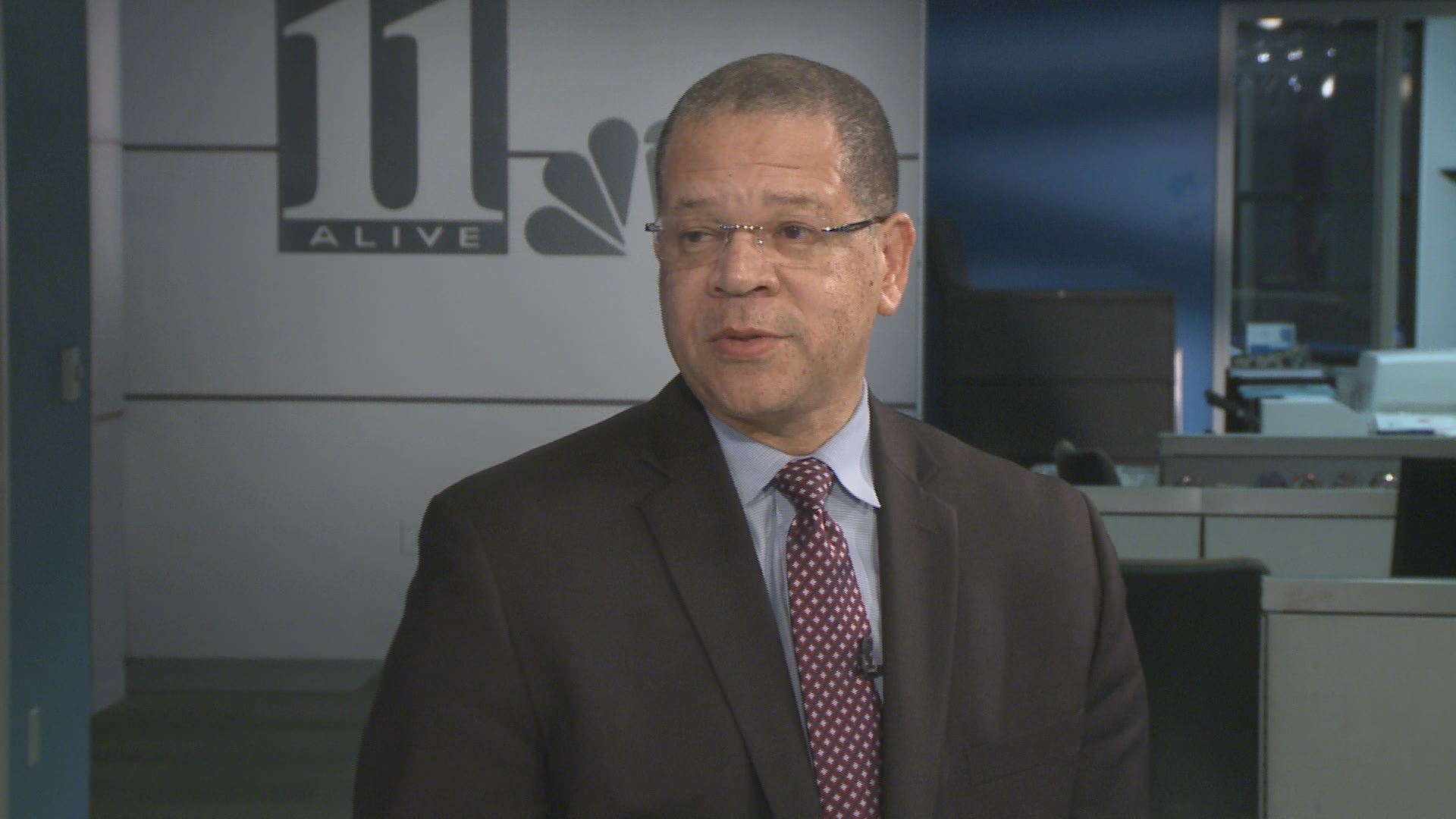 "If the mayor had not skipped the Fulton County Mayor's meeting, that the board of commissioners and I convened last Thursday, he would have learned first-hand that the Zika virus is no longer a threat," Eaves said. "He would have also learned the county has allocated millions of dollars eradicating and preventing the spread of deadly diseases such as Zika, West Nile, and HIV and AIDS, and not just in Atlanta, but all of Fulton County.
"I am not sure why the mayor is taking shots at the county for our success in combating the Zika virus," Eaves continued. "I am not sure why he finds it wrong to reduce the tax burden on citizens in Atlanta. Under his plan, Atlantans will be paying twice more for a threat that does not exist."
Eaves also said:
"No mosquito-borne infections of the Zika virus have occurred in Georgia.
"Fulton County has a fully-staffed professional Zika Response Team from the Health Department, including personnel from Environmental Health Services, Epidemiology, Nursing, Emergency Preparedness, Communications and Health Education.
"Fulton County receives mosquito surveillance data from 12,000 storm drains and catch basins placed throughout the county, and investigates complaints about possible nuisance areas and to date have found zero Zika-carrying mosquitoes.
"Fulton County, using guidelines from the CDC, has an aggressive and coordinated mosquito-control effort to prevent the mosquito-borne Zika virus from taking hold in metro Atlanta, including the application of larvicide in water basins to prevent mosquitoes from breeding and spraying to control mosquito growth in areas that have been identified as potential trouble spots.
"Because of our success in combatting the Zika virus, we have been able to, over time, reduce how much we ask taxpayers to spend in this area. The money is not ours; it's theirs and at Fulton County we spend the people's money wisely."
Later on Saturday, Reed spokesperson Jenna Garland issued this response:
"Chairman Eaves only addressed the issue of Zika because we raised the matter prior to the mayor's meeting and he was embarrassed into action.
"Representatives from Fulton County and their contractor, Clarke Mosquito, presented to the Mayor during his cabinet meeting on April 10. Fulton County representatives informed the Mayor that the budget had been cut by more than fifty percent over the past 10 years. This information came directly from the County, and you can see from their statement on Twitter and to the AJC that Fulton is not disputing this fact.
"A budget document for Fulton County shows allocations and expenditures for the mosquito control contract from 2004 through 2016.The total expenditures show a steady decline over the past ten years, from high of $658,000 in 2007 to approximately $345,000 in 2016. This is undeniably a slash in budget over the past 10 years.
"The numbers don't lie, but unfortunately for women, expectant mothers and families in Atlanta, John Eaves does.
"Moreover, in June 2016 your own station reported the former head of the CDC, Dr. Tom Frieden, predicting 'the virus is going to increase in Georgia, from travel, sexual transmission and local spread of the virus from Georgia mosquitoes.
" ''his is a horrific situation we have to do everything possible to confront,' Frieden said. Frieden stepped up the sense of urgency in stopping the spread of Zika, telling a packed Atlanta Press Club that time is running out.
" 'The speed of an epidemic is the speed of days and weeks,' Frieden said. 'We need to make sure congress acts quickly so we can work with American women and families to monitor the effects of Zika.'"
" 'There is no known cure for Zika, medicine to treat it, or vaccine to prevent it.'
"Chairman Eaves must not be aware that the city of Atlanta is home to the world's busiest passenger airport, so precaution against Zika and other mosquito-borne illnesses is vital. To say that Zika 'has all but dissipated' displays a stunning level of ignorance. The statement is also contradictory: if Zika has 'all but dissipated' why allocate any funding, and why list the measures Fulton County is currently taking?
"At a recent budget briefing hosted by the Reed administration, our Chief Financial Officer Jim Beard explained how the city of Atlanta has rolled back millage rates for the third year. This year's budget is structurally balanced, meaning the city will not dip in to reserves to supplement any funding area. Again, Chairman Eaves demonstrates his ignorance about key city matters, in this instance, the historically strong financial position of the city under Mayor Reed's leadership.
"And just as a reminder, Mayor Reed made these comments in a press conference organized by our office."
According to the Georgia Department of Public Health,
"There have been no locally acquired cases of Zika in Georgia, however there have been 118 travel-related cases of Zika (individuals who traveled to countries or areas with Zika outbreaks and were infected there - not in Georgia) confirmed in the state since January 2016."
The Department urges residents to "take personal precautions to prevent mosquito bites by using EPA-registered insect repellents with 20%-30% DEET. Wear loose fitting long sleeves, pants and socks to cover exposed skin. Stay in air conditioning or places with tight fitting window and door screens. Zika can also be transmitted sexually so it is important to use condoms or abstain from sex for six months if there is a possibility that one of the partners has been exposed to Zika."
For more information about Zika and mosquito-borne diseases go to dph.ga.gov.