Voting is underway in the 6th district as citizens choose who will replace now Secretary of Health and Human Services Tom Price.
The polls opened at 7:00 Tuesday morning and will remain open until 7:00 PM. Several people have called the 11Alive newsroom looking for polling locations only to find out they do not live in the 6th district. Here is how to find out which district you're in and if you should be voting.
BOOKMARK NOW: Here is where you will get election results as they come in
RELATED | Voters head to the polls today
POLLS | Ossoff still leading, Gray edging Handel in final poll
WHITE HOUSE | Trump's tweets ring false in 6th district race
WHERE IS GA's 6TH DISTRICT?
The 6th district includes parts of Cobb, DeKalb and Fulton Counties.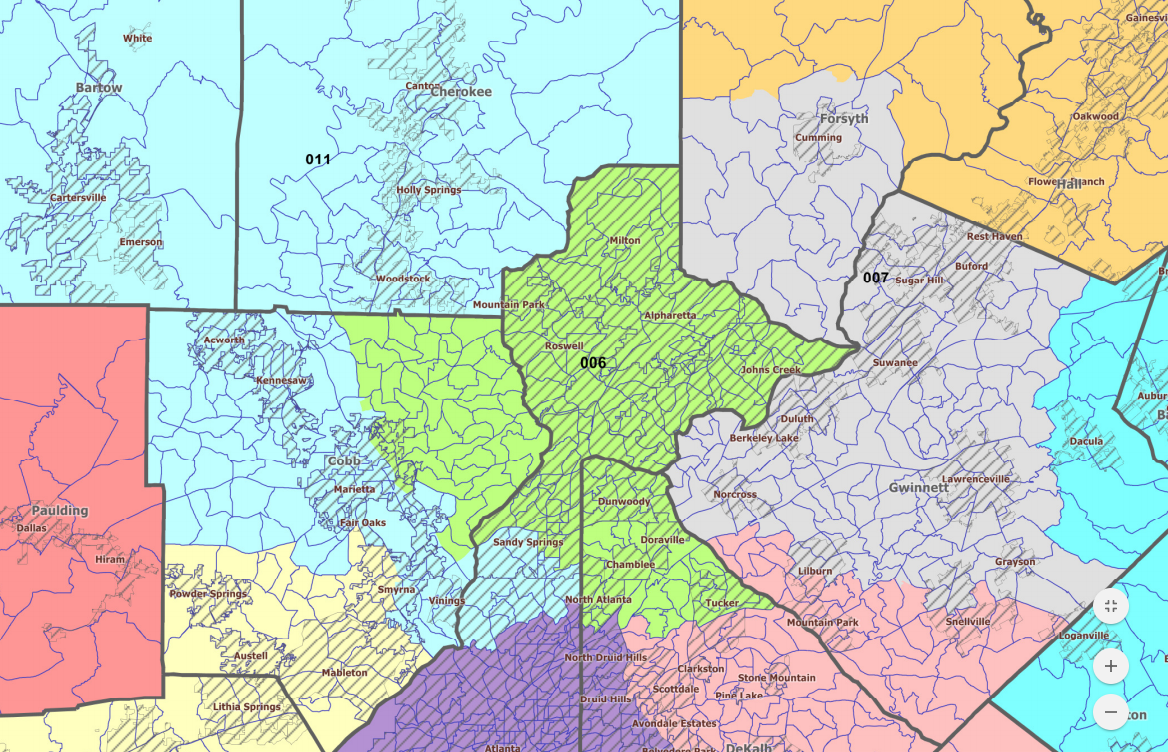 The best way for voters to find out if they reside in the 6th district is to check their registration status with the Georgia Secretary of State's office.
Follow this link and fill out your first initial, last name, county and date of birth. Press enter and the website will take you to the "My voter Page" where it lists your elected officials. There you can find your district for state and national offices.
You can also find your polling place, access a sample ballot and see upcoming election dates on the 'My voter' page.
INTERACTIVE MAP
This map allows you to zoom down to street level to see if your address is in the 6th district.
LINKS FOR SAMPLE BALLOTS
Cobb- (Within Senate District 32)
Cobb- (Not in Senate District 32)
DeKalb- (6th Congressional District Only)
Fulton- (Within Senate District 32)
Fulton- (Not in Senate District 32)
Photos | Election day in the 6th district
Photos | Election day in the 6th district