CUMMING, Ga. -- A voter in Forsyth County was not allowed to vote because of a shirt that featured a ballot between the Republican Party, Democratic Party or Wine party until she turned it inside out.
Joanna Chesley went to vote at the Forsyth County administration building at 7:30 a.m. for the general election on Tuesday.
When she got there, she was told by a precinct volunteer that she could not enter because of her shirt, which had an X by the "Wine Party" choice.
"It's a joke. Are you kidding?" Chesley said she said to the precinct volunteer.
The volunteer acknowledged that the shirt did not have a candidate's name on the shirt, but that she would not be allowed to vote unless she turned the shirt inside out. Poll workers escorted her to a bathroom to do so.
To eliminate voter intimidation, it is illegal in Georgia to wear any campaign apparel within 150 feet of any building where voting is taking place or within 25 feet of a voter in line.
The law (Ga. Code Ann. § 21-2-2; 21-2-414(a)) defines campaign material as: "A candidate whose name appears on the ballot in a primary or election; a referendum which appears on the ballot in a primary or election; or a political party or body which has a nominee or nominees on the ballot in a primary or election."
Because the shirt said Democratic and Republican Party on the shirt, the precinct was correctly following the law.
But Chesley's intent wasn't to cause any voter intimidation.
"This election has everyone on edge," she said. "It was meant to make people laugh and relax."
Here is the shirt: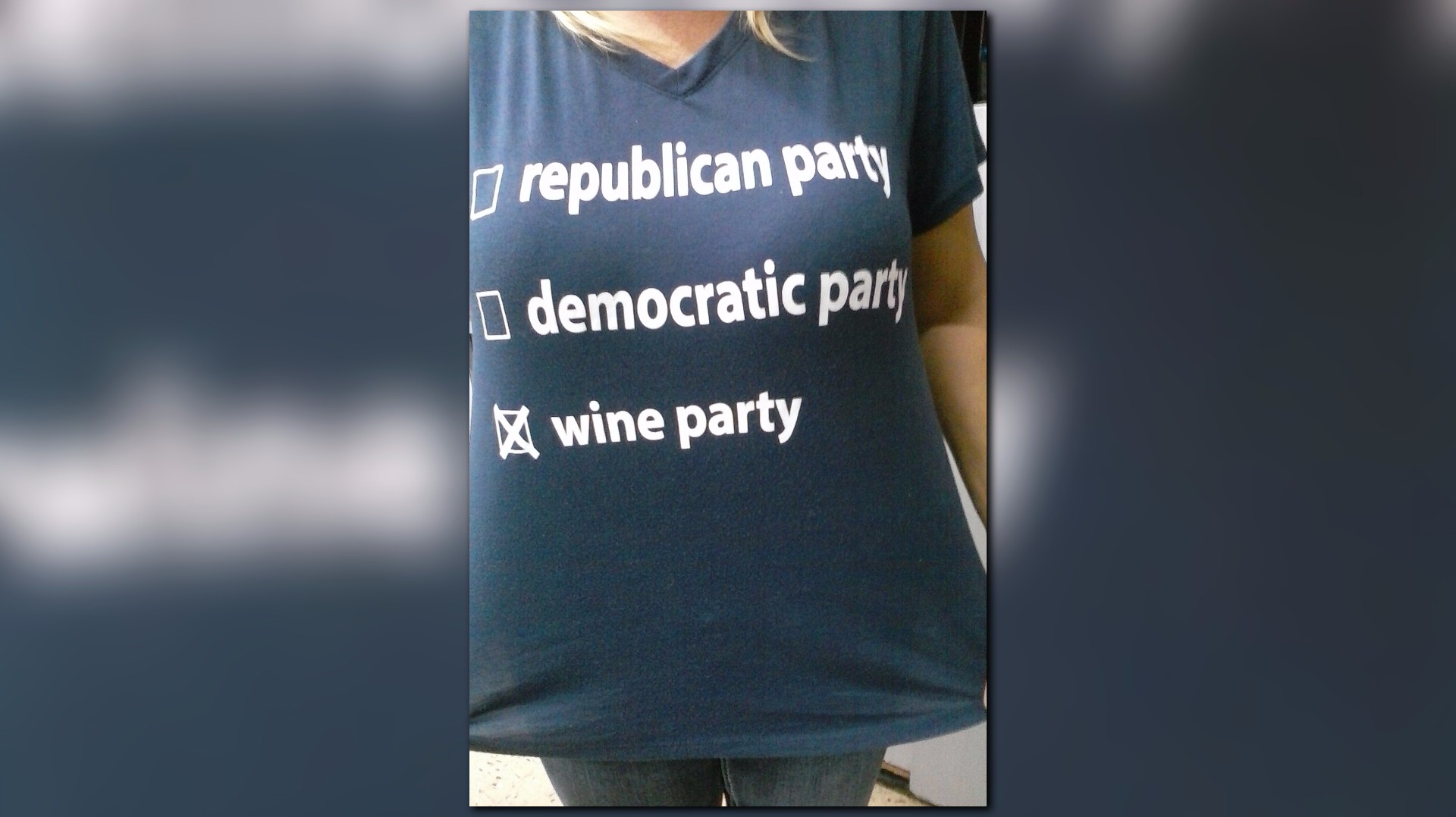 PHOTOS | Voting across Georgia on election day
PHOTOS | Voting across Georgia on Election Day