MAPLEWOOD, Minn. - Dramatic video shows the intense moments of an armed robbery at a local Popeye's restaurant, after a masked man held a gun to an employee's head, demanding money.
Maplewood Police released the video Wednesday in the hopes of identifying the suspect, who they say was chased out of the store, after a struggle with the employee.
The incident happened last Thursday, Nov. 17 just before 10 p.m. at the Popeye's on the 1900 block of Beam Avenue.
The suspect came in through the back door of the restaurant, shortly after two employees left to take trash to the dumpster.
He was wearing a black hoodie, red stocking cap, a face mask and gloves.
Authorities say he walked into the back of the store, grabbed an employee from behind and held a gun to his head, while demanding the safe be opened.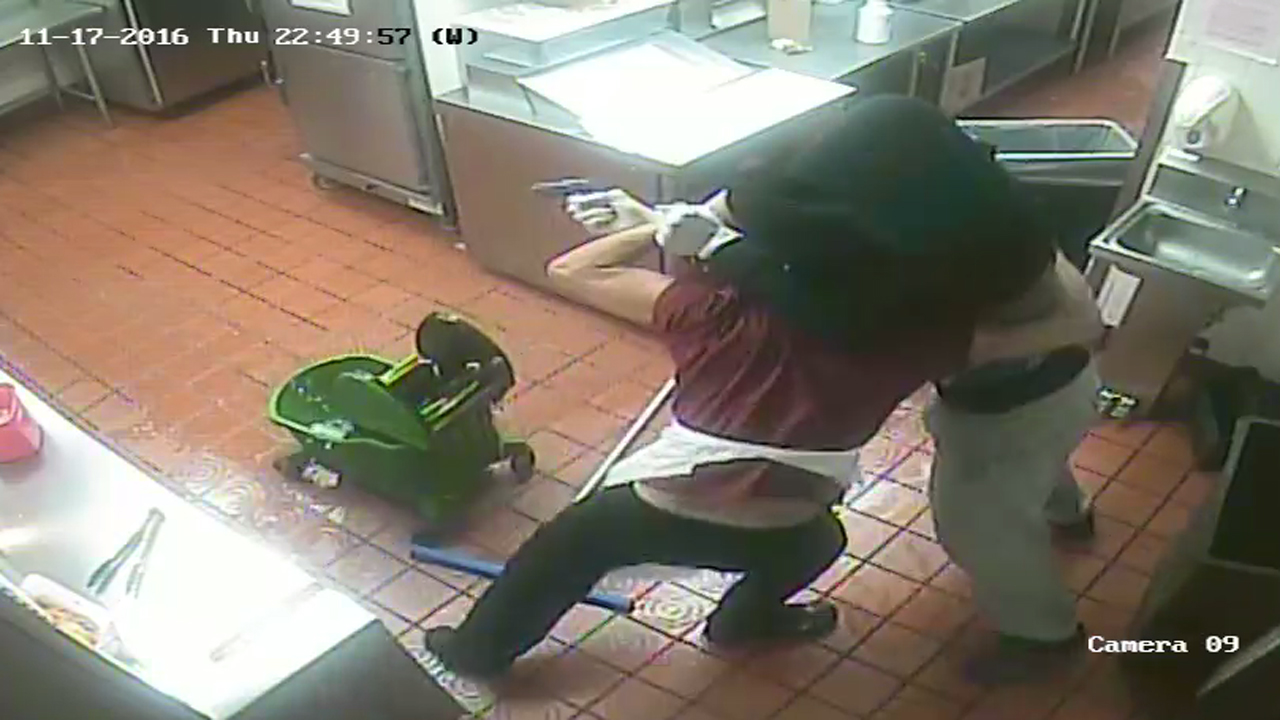 Concerned for his safety, the employee fights with the suspect, attempting to unarm him and is eventually pistol-whipped during the struggle.
Authorities say the two continued to fight until the suspect was able to break free and flee out the back door.
Maplewood Police searched the area but were unsuccessful in locating the suspect.
He's described as a black man, between 20 and 30 years old, around 5-foot-6 to 5-foot-9, weighing around 150 to 180 pounds. He's said to have a number of tattoos on his arms. Police say he is considered armed and dangerous and should not be approached.
Officers were able to find several items of clothing from the suspect, which were sent to the crime lab for testing.
If you have information about the incident or know the suspect's whereabouts, please call the Maplewood Police Department at 651-767-0640.