Wednesday is the best day to find free, outdoor yoga classes in and around Atlanta.
AvalOM at Avalon in Alpharetta takes place every Wednesday at 6 p.m. It's a free, hour-long wellness class in The Plaza. Classes include a variety of yoga and barre and are led by instructors from Flywheel Sports, lululemon, Athleta and more. It runs through October 25. Keep up with @avaloninsider on social media for weather cancellations and the latest info, and check experienceavalon.com for each week's teacher and class type.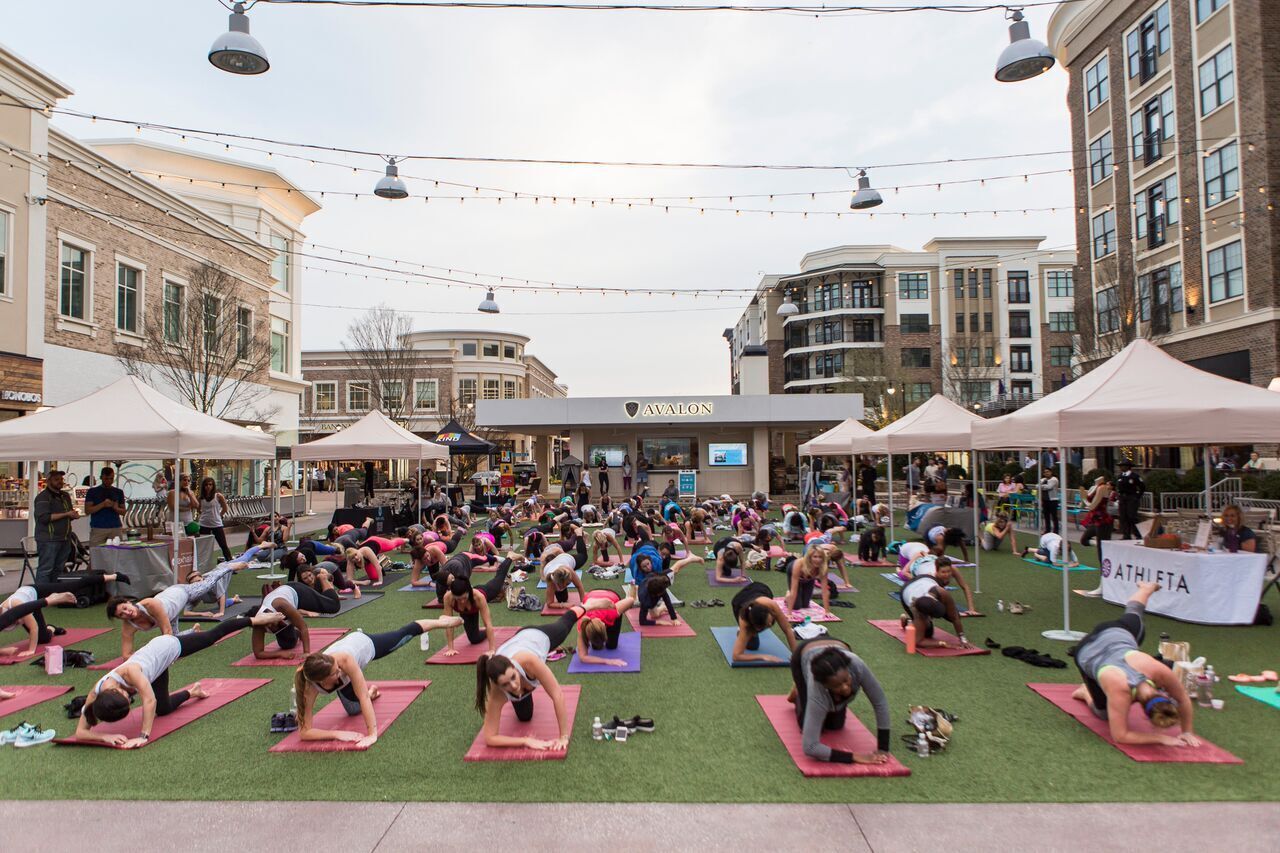 Yoga on the Square at Colony Square in Midtown Atlanta takes place every Wednesday at 6 p.m. in The Plaza by the Midtown letters. It runs through October 27. Colony Square is partnering with exhale Spa (Midtown Atlanta), CorePower Yoga (Atlanta Midtown) and Dancing Dogs Yoga Atlanta to provide complimentary classes. Bring a friend & a mat and keep up with the schedule on social media using #YogaOnTheSquare. *In case of rainy weather, classes will move inside to The Atrium.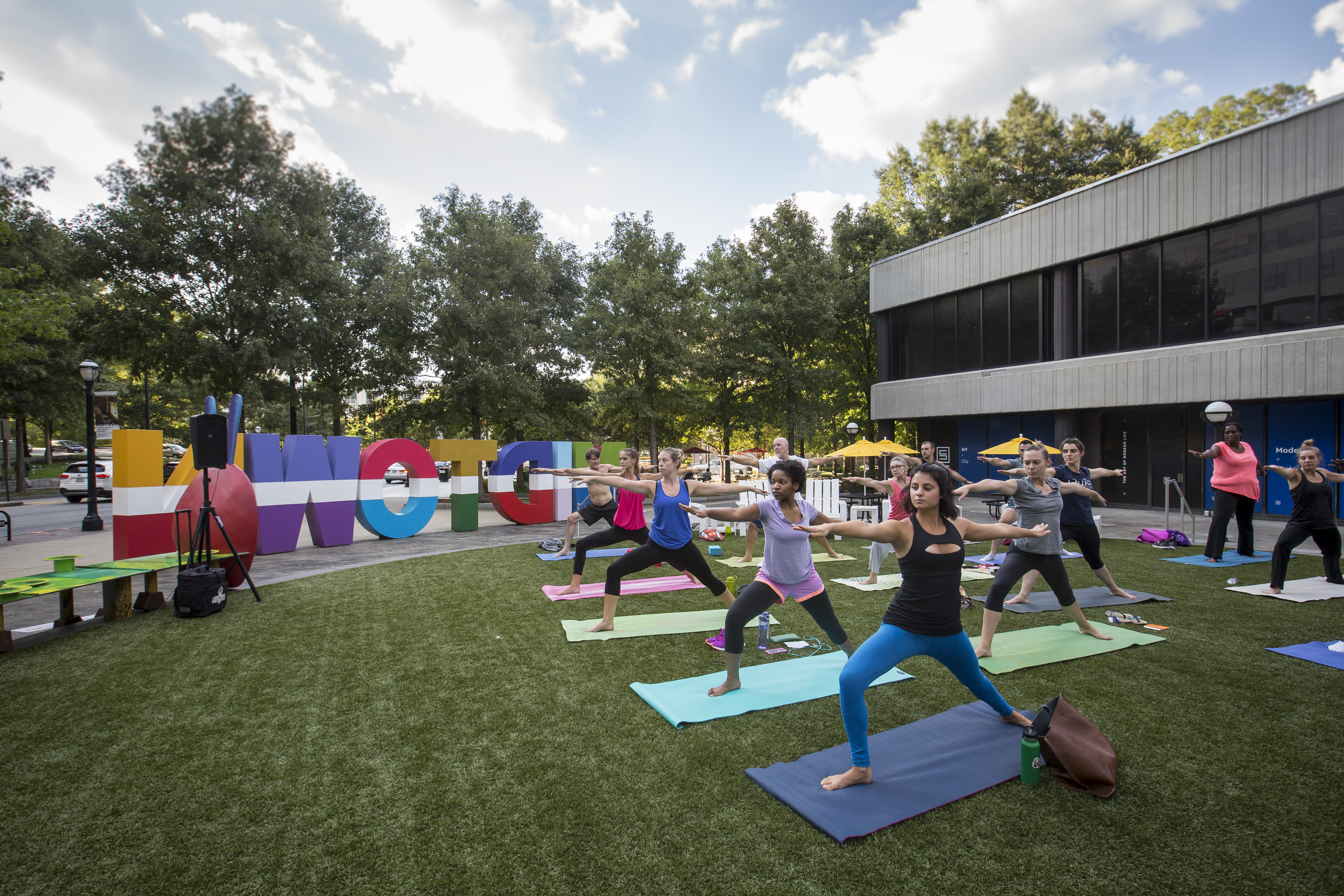 Wellness Wednesdays at Atlantic Station start at 6:30 p.m. in Central Park. Atlantic Station, Athleta Atlantic Station and Evolation Yoga team up for a weekly yoga class. The classes will last through September 27.