Four DeKalb County students with special educational needs are trying to raise $4,000 by May 1 to attend a prestigious national conference in Florida.
"For my students, this means the world. For me, it means the world to be able to provide them this opportunity," said Jacquetta Lindsey, the students' teacher in the Warren Technical School Health Careers Program. "This conference provides them with opportunities to gain additional life skills such as communication, interpersonal skills, and active listening. It's a wonderful event that they can add to their resumes."
Maya Cooper, Nijin Durde, Nicole Nelson and Cristy McCain earned the chance to attend the Health Occupation Students of America (HOSA) International Leadership Conference by winning awards at the organization's state-level competition in March.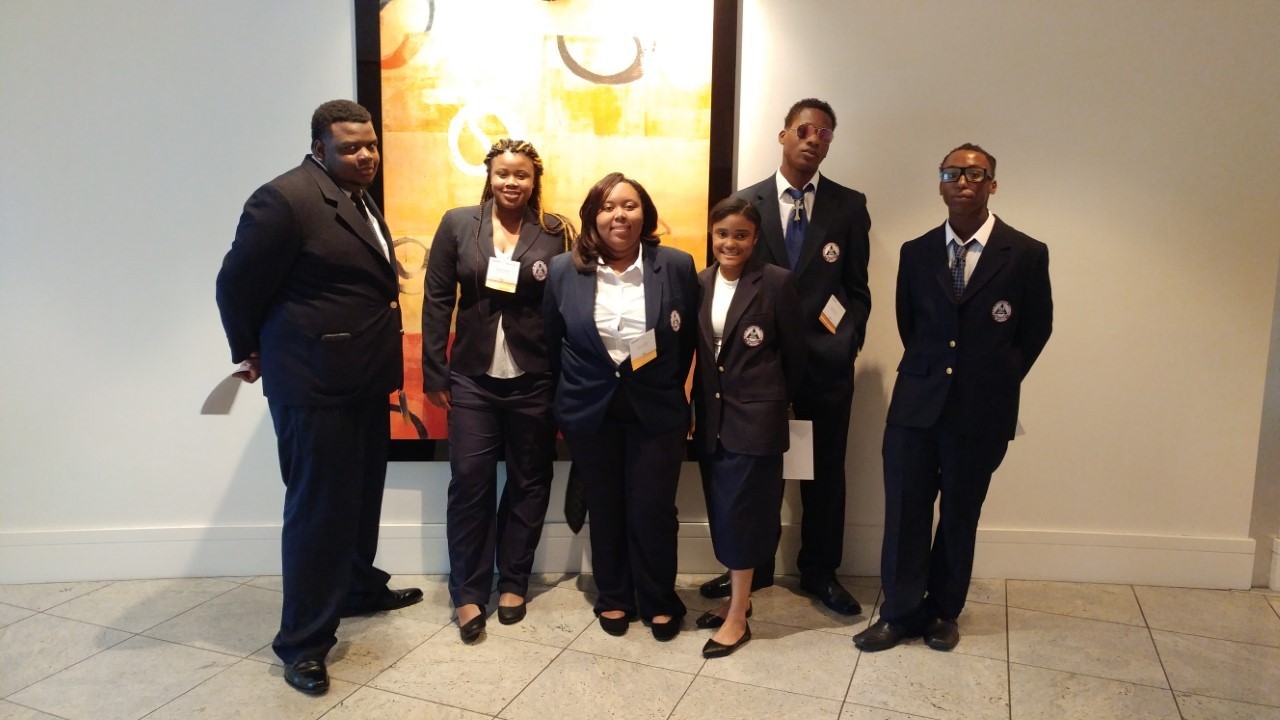 Warren Technical School is a DeKalb County School District vocational training school serving special education learners in grades 10-12, ages 16-21.
DeKalb County's Warren Technical High School is a unique school providing students with special needs instruction in career, job readiness, and life skills. It is the only school of its type in Georgia.
Students in grades 10-12, ages 16-21, go through intensive training with hands-on learning opportunities in order to be successful in the workforce.
"I treat my students like they are my children," Lindsey added. "My students are an inspiration to me because although they have special needs, they do not allow this to stop them. When others have written them off, I believe in them and their special abilities."
It's been difficult for the students to raise the money for the trip on their own.
"Along with their special needs, my students come from low-income households and difficult home life situations," Lindsey explained. "This opportunity to attend the HOSA International Leadership Conference in Orlando, FL at Disney World is a once-in-a-lifetime chance for them to cast away their cares and experience some joy in their lives."
The students won top honors in Georgia for demonstrating superior personal care, life support skills, and speaking and interviewing skills.
The conference will help them take the next step toward a mainstream job in the healthcare field.
The fundraising goal of $4,000 will pay for the conference, rooms, transportation and food for the students.
Supporters can donate online or contact the school directly at (678) 676-6502. Checks can be made payable to Warren Technical School – HOSA Conference and sent to: 3075 Alton Road, Chamblee, GA 30341.