Georgia officials say a crackdown on speeders in the state isn't about money.
State patrols and local police launched Operation Southern Shield on Monday. It's a week-long speeding prevention and enforcement initiative. Five states – Georgia, Alabama, Tennessee, South Carolina and Florida – are taking part in the program.
Georgia Commissioner of Public Safety Colonel Mark McDonough fired back at critics who claimed the purpose of the crackdown was to generate ticket revenue.
"We don't receive one dime from the proceeds of the citations that we write, we're not in the business of revenue generation," McDonough said. "Fifty-two percent of the time our officers wrote warnings. If we were in the revenue generation [business], we wouldn't be writing warnings like we do. We want to change people's behavior. We're not in the revenue generating business."
RELATED | Speeding crackdown kicks off Monday dubbed 'Operation Southern Shield'
Georgia State Patrol numbers show the number of speeding-related traffic fatalities has almost doubled in the state from 2012 to 2015. We're on track to end the year with double the number of speeding fatalities from 2014.

The number of traffic deaths in Georgia has increased in the last two years after declining for eight consecutive years.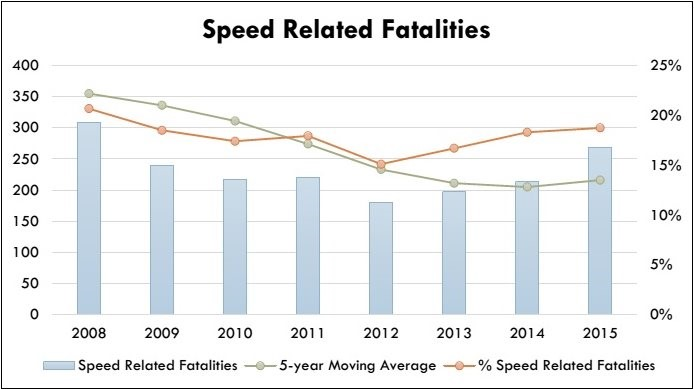 The aim of the one-week crackdown on speeders across much of the Deep South is not only to slow down drivers now, but for months after the initiative ends.
"Longterm, we want to change behavior," McDonough said.
McDonough said that previous, highly-concentrated speeding crackdowns involving the state patrol and local police for just one week have reduced traffic wrecks and speeding deaths for months afterwards.
"We see a place that's in the state that has a spike, in fatalities or a spike in automobile accidents, they will come in there for a concentrated period of time and enforce traffic law," McDonough said. "You can literally chart for months after the change of behavior."
The initiative runs through Sunday.