RALEIGH (AP) - N.C. Gov. Pat McCrory has declared a state of emergency for 66 counties in central and eastern North Carolina as Hurricane Matthew begins a course which could take it along the East Coast.
Here's a list of counties that are included in the emergency area:
Alamance, Anson, Beaufort, Bertie, Bladen, Brunswick, Camden, Carteret, Columbus, Craven, Cumberland, Currituck, Dare, Davidson, Davie, Duplin, Durham, Edgecombe, Forsyth, Franklin, Gates, Granville, Greene, Guilford, Halifax, Harnett, Hertford, Hoke, Hyde, Johnston, Jones, Lee, Lenoir, Martin, Montgomery, Moore, Nash, New Hanover, Northampton, Onslow, Orange, Pamlico, Pasquotank, Pender, Perquimans, Person, Pitt, Randolph, Richmond, Robeson, Rockingham, Sampson, Scotland, Stokes, Surry, Tyrrell, Vance, Wake, Warren, Washington, Wayne, Wilson, and Yadkin counties.
State of Emergency Issued Ahead Of Hurricane Matthew
RELATED: Hurricane Matthew will be a close call for NC this weekend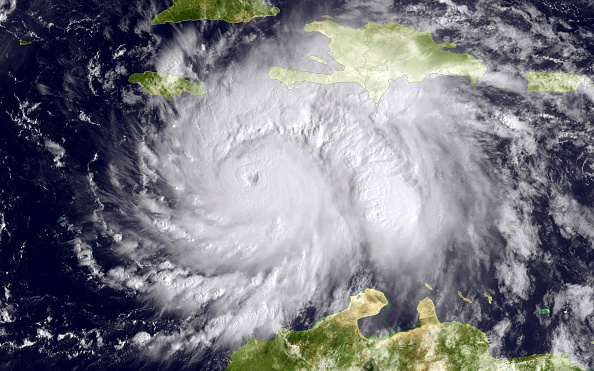 McCrory told a news conference on Monday that he made the declaration at the request of N.C. Agriculture Commissioner Steve Troxler. The governor said the declaration will immediately help farmers clear their fields of crops already impacted by heavy rain over the last two weeks. He said he doesn't want other crops ruined, so truck weight restrictions and hours of service are lifted under the emergency declaration to allow farmers to take their harvest to market.
The governor said he didn't want farmers to wait until Thursday to begin work if the storm is close to North Carolina.