Two movies filmed in Georgia, "Billy Lynn's Long Halftime Walk" and "Almost Christmas," will open in theaters on Friday with the former making its Atlanta debut on Nov. 18.
Netflix will also premiere a new series filmed in Georgia called "True Memoirs of an International Assassin," which stars Kevin James.
All three productions took advantage of Georgia's film tax incentives and pumped a total of $40 million into the economy, according to the Georgia Film, Music & Digital Entertainment Office.
"Billy Lynn's Long Halftime Walk"
From Academy Award-Winning Director Ang Lee, "Billy Lynn's Long Halftime Walk" tells the story of 19-year-old private Billy Lynn, who becomes a hero after a harrowing Iraq battle and is brought home temporarily for a victory tour. Through flashbacks, culminating at the spectacular halftime show of the Thanksgiving Day football game (filmed at the Georgia Dome), what really happened to his Bravo squad is revealed, contrasting the realities of the war with America's perceptions. The movie stars Kristen Stewart, Vin Diesel, Steve Martin and newcomer Joe Alwyn, and it's already getting Oscar buzz. This Sony Pictures film is based on the novel by Ben Fountain.
It opens in New York City and Los Angeles on Friday and comes to Atlanta on Nov. 18.
Pre-production started in 12/1/2014
Production started in 4/13/2015
Project wrapped on 6/4/2015
Georgia cast/extras hired: 7503
Georgia Security hired: 34
Georgia Crew hired: 450
Off-duty personnel: 35
Total spent: $18,103,837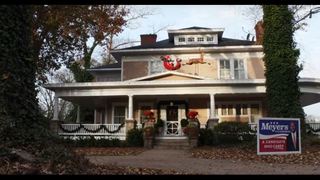 "Almost Christmas"
Walter (Danny Glover) is a retired automotive engineer who lost the love of his life one year earlier. Now that the holiday season is here, he invites his four grown children and the rest of the family to his house for a traditional celebration. Walter knows that if daughters Rachel (Gabrielle Union) and Cheryl (Kimberly Elise) and sons Christian (Romany Malco) and Evan (Jessie T. Usher) can spend five days together under the same roof, it will truly be a Christmas miracle.
Production started on 11/2/2015
Project wrapped on 12/20/2015
Georgia cast/extras hired: 800
Georgia Crew hired: 225
Total spent: $16,000,000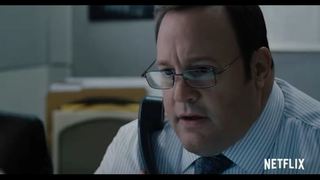 "True Memoirs of an International Assassin"
This Netflix series centers around a mild-mannered author, who is mistaken for an assassin after his novel about a hired killer is published as a true story. He is soon kidnapped and taken out of the country to help with an assassination plot. It stars Kevin James, Zulay Henao and Andy Garcia.
Production started on 9/35/15
Project wrapped on 3/18/16
Georgia cast/extras hired: 288
Georgia Security hired: 54
Georgia Crew hired: 327
Off-duty personnel: 58
Total spent: $6,566,047.96
PHOTOS | How to be a movie extra