ATLANTA -- It was a dark plume of smoke seen from miles away. Now 11Alive has learned that a foreboding fixture of the sky on Sunday was actually the result of illegal dumping on the DeKalb-Fulton county line.
Firefighters from DeKalb County rushed to the scene at the old Atlanta prison farm on Key Road to find a tire fire sending dark smoke hundreds of feet into the air. In the past, there have been numerous complaints of people illegally dumping tires and trash at the location.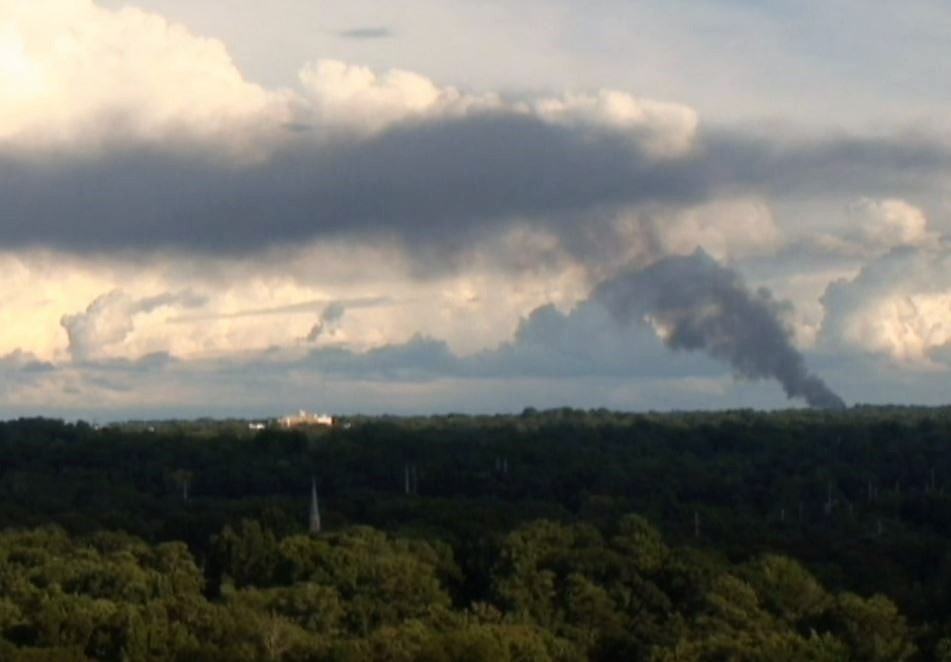 DeKalb Fire Captain Eric Jackson said they knew tires were burning as soon as they saw the smoke. Jackson said it's difficult to start a tire fire but added that once they start, they're hard to contain.
Luckily, fire officials said they weren't worried about the flames damaging other property due to the location which is somewhat buffered from its surroundings.
In any case, firefighters remained on the scene to keep the fire under control through the evening. It's still unclear how the fire began.
VIDEO | Here is the aftermath of the tire fire