Cameron West will never forget the day his 2-year-old daughter, Ella, was fitted with hearing aids.
She was only seven weeks old.
"We've got video of it, and we'll cherish it forever," West told 11Alive's Jennifer Leslie. "She just smiled differently. She reacted differently."
Ella was diagnosed at birth with mild to moderate hearing loss.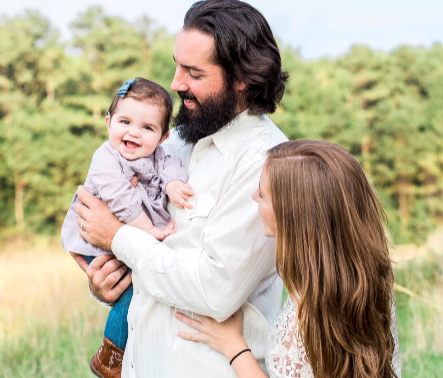 "Once she was fitted, she would instantly turn to the sound, like that minute her hearing aids were put in," added Mrs. West.
Her first set of hearing aids cost $3,500.
She'll need a new set about every four years. She'll also need new ear molds, which cost $250, about every three months.
It's estimated that by the time a child like Ella reaches 21, the total cost of hearing aids is $40,000.
"Our insurance covers the hearing screens and the hearing exams, but they don't cover the ear molds or hearing aids," Mrs. West explained.
Their insurance is not a private plan or a state plan but a federal plan called TriCare Prime, for retired members of the military.
"With my disability and my injuries, I'm rated at 100 percent," West said.
Captain West had to retire after his Marine battalion was hit by a roadside bomb in Afghanistan in 2010.
"I lost my right leg above the knee and trauma to my right hand and my right forearm and then went blind in one of my eyes," West said.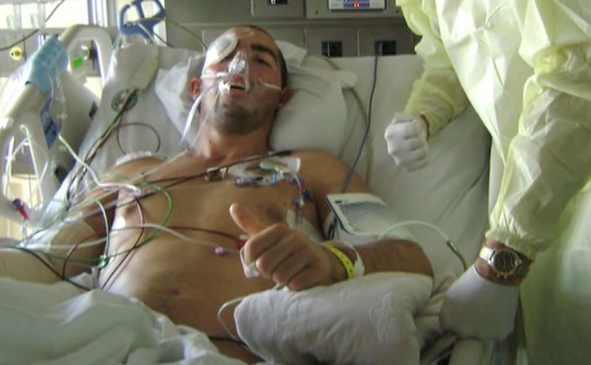 He worked hard to recover and took medical retirement, which meant he had to change insurance plans.
After Ella was born, West discovered that Tricare Prime would not cover her hearing aids.
"If I was active duty, it would be covered totally," he said. "All my dependents would be covered for hearing aids."
But his injuries put West and his family in a different category.
The family tried to appeal and still no coverage, though they did get help with the cost of Ella's first pair from the nonprofit Semper Fi Fund.
"We're a small percentage but an important percentage. It's just a loophole, something that got a little bit overlooked," West said.
When 11Alive contacted officials with the Defense Health Agency, which manages TriCare, they pointed us to the 2017 National Defense Authorization Act.
It allows military hospitals to sell hearing aids "at cost", with no markups, to the children of retired service members.
But for the West family, the closest military hospital is two hours away.
Plus, selling "at cost" would likely cost more than if children's hearing aids were covered by their federal insurance plan.
"The children of 100 percent medically disabled folks should be covered," Mrs. West said.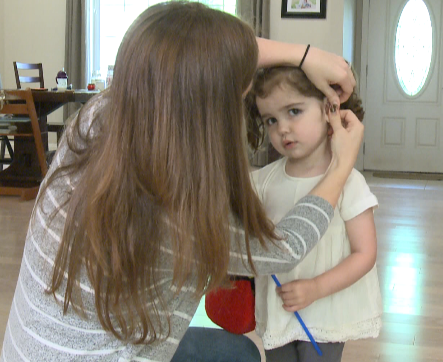 Less than two weeks ago, Georgia Governor Nathan Deal signed a bill into law that will require private insurance companies to cover the cost of children's hearing aids.
But the law does not apply to federal plans like Tricare Prime.