UPDATE:  The Fulton County Medical Examiner's office has released the cause and manner of death. Click here for more. 
ORIGINAL STORY: 
ATLANTA --  A man who died in a Midtown parking garage Sunday was a meteorologist with The Weather Channel, the company confirmed on Monday.
The Fulton County Medical Examiner's Office confirmed that Nicholas Wiltgen, 39, was pronounced dead after a car he was driving crashed into wall at the Colony Square parking garage.
According to police, Wiltgen was behind the wheel of his car when it drove into a wall at a high rate of speed. The car hit the wall with enough force that it broke through and went into a storage area for the 'W' hotel.
Another person was injured but is expected to be okay.
The Fulton County Medical Examiner's Office has not said what the cause of the crash was. Atlanta police said he suffered a medical emergency.
According to The Weather Channel, Wiltgen was a senior digital meteorologist. He had been with the station for 15 years.
After news of his death spread, those who knew him started tweeting condolences.
NBC's Al Roker said Wiltgen was a member of The Weather Channel family. He tweeted about his "smile, expertise and camaraderie."
According to Wiltgen's twitter account, he was a Senior Digital Meteorologist for The Weather Channel and a graduate of The University of Nebraska.
Weather Channel meteorologist Mike Seidel also tweeted about Wiltgen saying he was passionate and the "king of wx stats."
The Weather Channel sent an email to staff saying:
Team,

It is with a heavy heart that we have to share some very sad news - we have lost a treasured member of The Weather Channel family. Nick Wiltgen, senior digital meteorologist and integral member of our content team, died last night in a car accident.
Nick was part of The Weather Channel family for more than 15 years. He joined Weather as a senior radio broadcast meteorologist in October 2001, where he stayed for almost 11 years, delivering on-air forecasts for our radio affiliates. He then moved to the digital side in May 2012, producing and delivering a wide range of weather- and nature-related content for our digital platforms. He was promoted to senior digital meteorologist in December 2014, where he led and supervised the digital met team. He was also a familiar face on air, appearing on The Weather Channel from time to time to discuss a story featured in a digital package.
At The Weather Channel, there are a lot of people who love weather. And Nick was certainly one of those, but Nick really loved this job because he cared about people. No one took the mission of keeping people safe from big storms more to heart than Nick. At all hours of the night and day, he would track weather in as many as eight languages. He would work around the clock to make sure we had the latest and most accurate updates to every event. And he would fight tooth and nail to make sure we did everything we could to explain the dangers of bad weather to our viewers.
Millions read his work every week. And were better for it. He was the beating heart of our digital weather team. And he will be deeply missed.
Nick was not only a dedicated, passionate member of our family, his Casey Kasem long-distance dedications, his love for '90s pop music and encyclopedic knowledge of Nebraska – and Japan – always made the digital team laugh. He never would admit it, but we knew he spent much of his free time learning languages. He could translate international weather bulletins without Google Translate. In short, he loved his job and made us better.
Many of you knew him well, and no doubt share our shock and sadness. As something like this can be extremely difficult to process, grief counselors will be available in Atlanta on the 2nd floor in the DCT/DVT Conference room from 1:30 - 5:30 p.m. today and from 10:00 a.m. - 5:00 p.m. tomorrow. The Weather Channel Employee Assistance Program is also available to all our employees 24 hours a day, 7 days a week at [phone number] should you wish to speak with someone.
We will be sure to share details of Nick's memorial once they are available. In the meantime, please keep Nick's family in your thoughts and prayers.
Cameron, Neil and Patty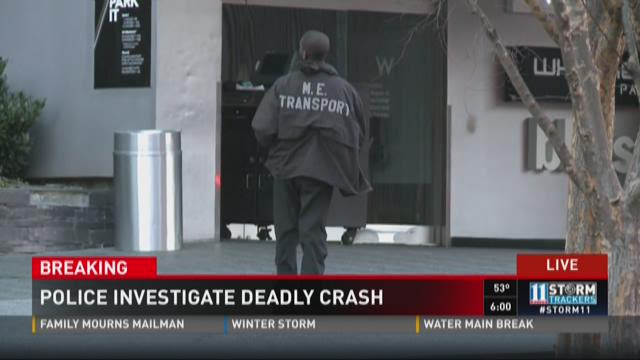 PHOTOS: People we've lost in 2016