Georgia has been recognized for its rapid growth in solar energy, yet drive around town and you won't find many panels on people's roofs. Last year more than 10,000 people went to Georgia Power's website to learn about the process, but only a handful followed through.
Janice Matthews couldn't be happier with her solar panels. She says they look good – and make her feel good. She recently purchased an electric car and hot tub so her energy use has gone up. But her power bills have still gone down.
"Less than half of what it was a year ago," says Matthews.
Georgia Power offers an online survey to give homeowners a quick look at what solar would cost – and how much they could save.
"It's a very easy tool, its free to come and take that first step," explains John Kraft, a spokesman for the company.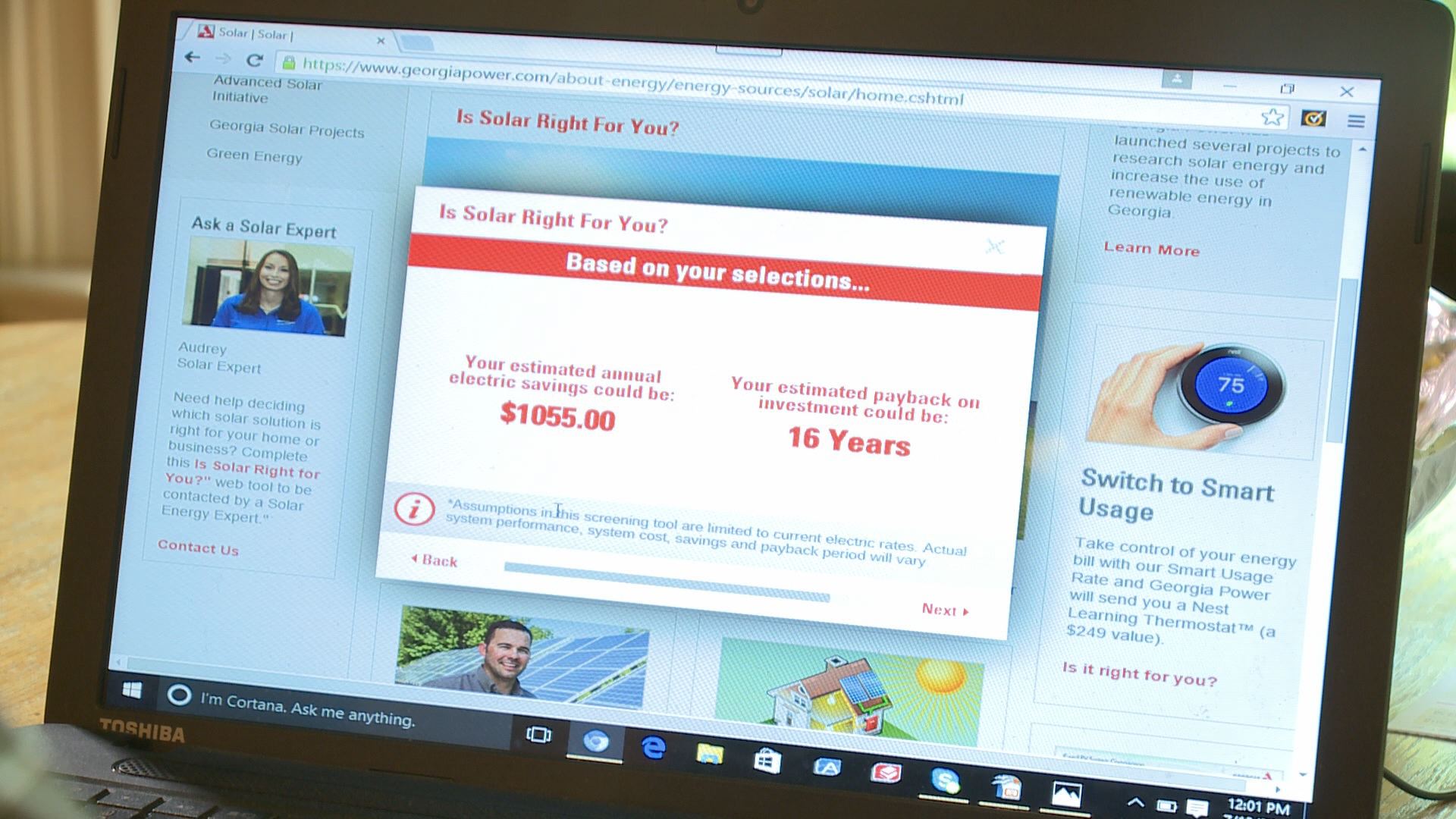 Kraft says despite the upfront interest, fewer than 10% of those that take the survey ever progress to the next step, actually asking someone to check out their house in person.
Solar industry critics say that's because the online survey gives the worst-case scenario, making curious homeowners believe the project will cost more and take longer to pay itself off than reality.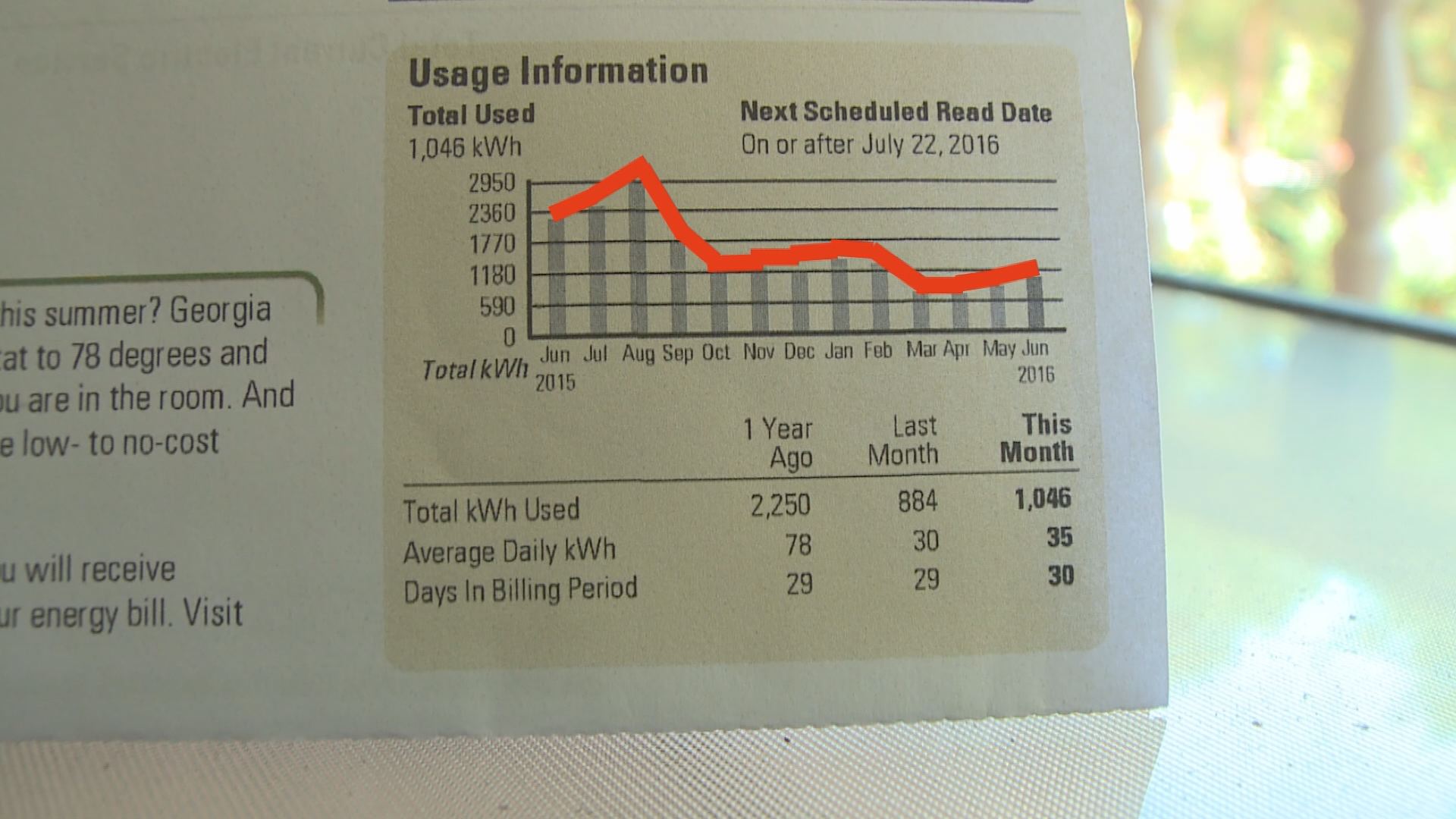 According to a map, tracked by the non-profit Southface, more than half of the houses with solar panels are Georgia Power customers, but they didn't use Georgia Power to get them installed.
Stephan Wooten is one of six customers that has indicated he will go all the way and actually install solar panels on his roof. He also believes the project will pay itself off faster than Georgia Power estimates, but believes it's better not to over sell the possibilities.
"My wife and I want to go into retirement facing lower, much lower electric bills. It's just that simple. We want to have the house paid off and dramatically reduced bills," said Wooten.
Matthews also took the online survey, but wasn't comfortable making the move until Solarize Athens. The program works to get the community involved so that they can reduce costs by paying for the panels and labor in bulk. In less time than it took Georgia Power to sign up six houses in the state, Solarize Athens installed panels on 56 houses, in one town.
"It's really the community based element that makes it so successful. Because you start incorporating house parties and people talking on Facebook and getting people really excited about the project itself," explained Joel Huff with Alternative Energy Southeast.
As that project winds down, Solarize Decatur is gearing up. In less than four months, 37 families have purchased panels and there's still a month to go in the campaign.
Georgia Power has committed to generating more than 900 megawatts through solar power but that's almost entirely through large projects, where the utility either controls the energy created or gets to buy it at a discounted rate before selling it to customers at full price.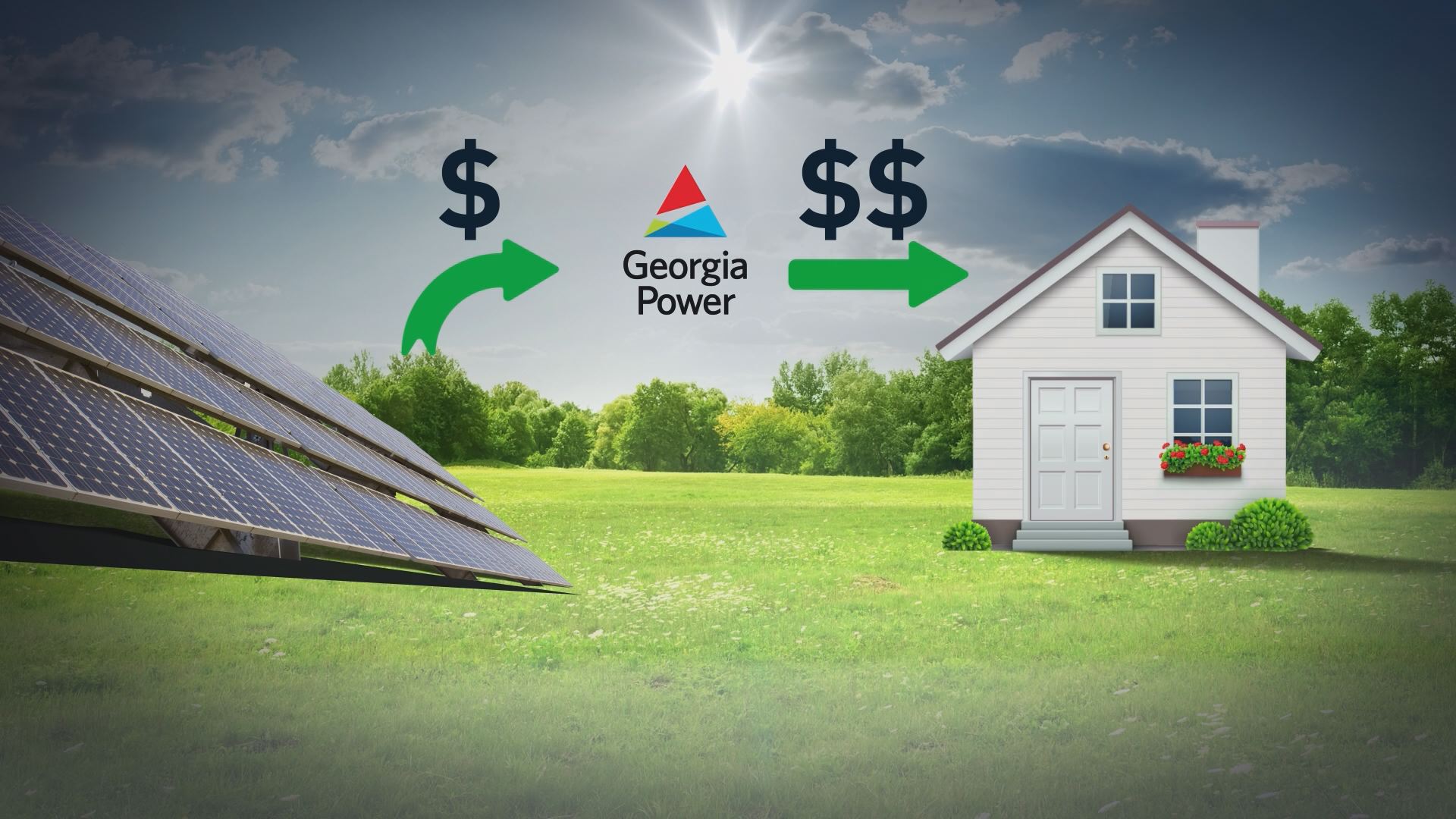 When a house goes solar, the utility actually loses business. For a private company like Georgia Power, pushing panels may not be a bright idea.
Georgia Power says it has to think about the environment, its shareholders and its customers. Kraft says solar, doesn't always help the grid. In the winter, peak demand for power is 6 a.m. when most solar systems can't help, explained Kraft.
"Solar and wind are intermittent resources. They're only going to produce when the sun is shining or when the wind is blowing for instance so we have to look at the full picture of course, 24 hour around the clock and at the lowest cost, most reliable that we can deliver to all of our customers."
As customers are forced to fund construction of a $22 billion nuclear power plant, that Georgia Power has warned again will not meet construction deadlines, Matthews says we have to go beyond surveys and get actively involved in the community to find other solutions.
"Diversity is stability," says Matthews.