At least two restaurants off Cheshire Bridge Road are using special deals to keep customers coming despite the traffic gridlock at their doors from the I-85 bridge collapse.
"We saw an immediate impact on business due to increased traffic and an unclear understanding of what roads were passable and what roads were not," said Justin Anthony, owner of Cape Dutch. "Weeknight business has been most impacted."
Since early April, Cape Dutch has offered half-priced glasses of wine from 5 to 7 p.m., and it's worked to build customer loyalty.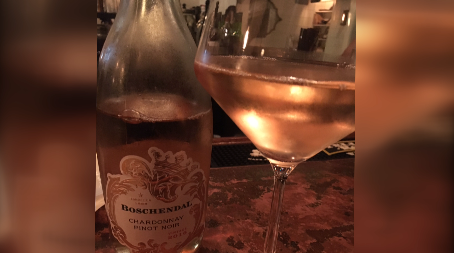 "Our goal has always been to be a go-to restaurant for locals and neighbors, and this time has given us the opportunity to further engage with nearby residents who are within walking distance," Anthony added. "Our parking is valet-only and our valet team has been incredible in ensuring guests' cars are parked and returned in prompt and safe fashion."
Next door, at Nakato Japanese Restaurant, customers helped raise $250 as a "thank you" to Atlanta Fire Station 29 by ordering the "first responders roll."
"I could see customers stuck in traffic," said owner Sachi Nakato Takahara. "But those who have supported us for 45 years are still coming out."
Nakato is now offering a special "we will survive roll."
That means customers can get one sushi roll worth up to $15 for free when they spend $20 at the restaurant.
"We're taking a hit, but it's not as detrimental as it's been for some," Nakato added. "We put out the call to our core customers, and they responded. We're thankful."
At Cape Dutch, Anthony said he's working with Lyft to come up with a special offer for guests needing a ride nearby.
He was thrilled when state officials announced they expect to reopen I-85 before May 26, weeks ahead of their original schedule.
"We have used this time to develop new menu items and cocktails and to work together internally to ramp up for a successful summer," Anthony added.
·