CHICAGO -- Metro Atlanta's very own Dexter Fowler is a world series champion.
Last night he helped the Chicago Cubs end the longest championship drought in professional sports - 108 years.
One day later, his brother and former coach are still celebrating the moment.
Fowler's career started on the ball field at Milton High School. And on Wednesday night, it peaked in a shower of champagne.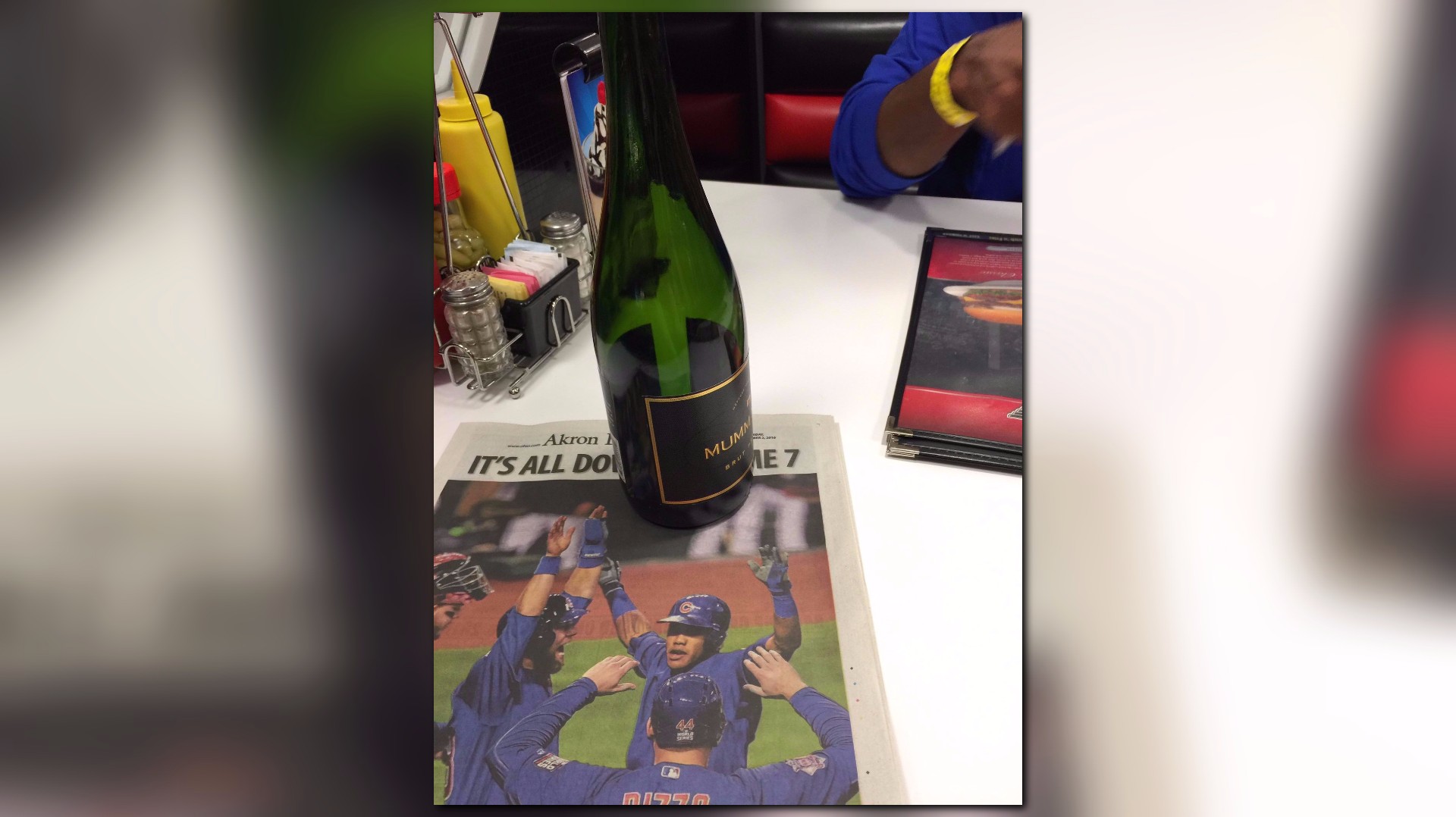 Alpharetta's own son helped bring the first world series title in a century to a long suffering fan base.
"When we got in the clubhouse, there was champagne everywhere," his brother Wes said. "I've never seen so many bottles brought in and we partied until 3 a.m."
Wes was fresh off the plane, Thursday night - just back from celebrating in Cleveland with his family.
"All the baseball trips when we were younger, all the playing out in the front yard, the backyard all the picking on him, it's paid off," Wes said.
Those moments played out in metro Atlanta - the place the Fowler's have always called home.
"We've got a lot of support here in Atlanta," Wes said. "Atlanta's been really good to us. In fact, just leaving out of the game I had 422 text messages."
Dexter's name is still engraved on a plaque outside the Milton High School baseball field for a 2004 state champion under head coach Greg Robinson.
"Dexter's always had great ability his work ethic was tremendous; just very rewarding to see him succeed to make it to the big leagues - to contribute like he had in the series."
Thursday night, the Fowlers prepare to celebrate Dexter and the Cubs once more.
Hundreds of thousands will line a parade route in downtown Chicago.
"This is a huge moment for our family," Wes said.
It's a huge moment for them as it is for many in Atlanta proud to call Dexter Fowler one of their own.